The Met is leaving New Scotland Yard for the smaller former Whitehall police station in the Curtis Green Building on Victoria Embankment. When it moves in 2015, the Met HQ will be know simply as Scotland Yard.
Refurbishing and modernising New Scotland Yard in Victoria was estimated to cost up to £50m so the force opted for the smaller base expected to cost around £30m.
Jane Bond, Director of Property Services at the Metropolitan Police, said: "We are pleased to confirm that BAM have been appointed to provide pre-construction services for the refurbishment works at the new Metropolitan Police headquarters, Scotland Yard.
"These works, designed by renowned architects AHMM, form part of our continued effort to deliver a more modern and efficient police estate for London and we look forward to working with BAM to bring this important and exciting project forward."
A key design feature of the force's next base is a public open space, and the iconic revolving Scotland Yard sign will be transferred.
The move from New Scotland Yard is part of a plan to sell off about one third of the Mayor's Office of Policing and Crime estate by 2016.
MOPAC currently owns about 500 buildings but has considered selling up to 200 of them including police stations, patrol bases and traffic garages.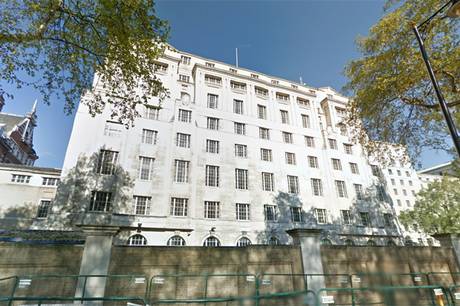 Curtis Green building next to the MoD in Whitehall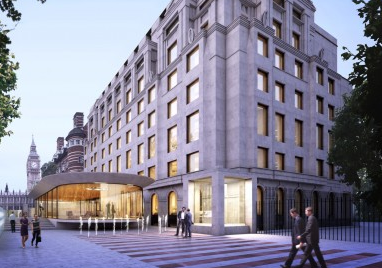 As it will look in 2015