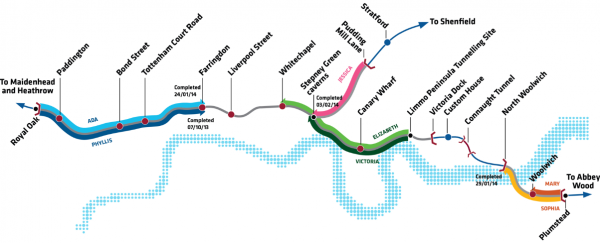 Crossrail's western tunnels drive is now completed as TBM Ada reached her final destination at Farringdon.
While over in south east London, TBM Sophia has completed Crossrail's first tunnel beneath the Thames, arriving at the North Woolwich Portal on 29 January, having started south of the river in Plumstead last August.
On 30 January, Victoria broke through into the Stepney Green Cavern and will be joined today by Jessica, completing a drive from Pudding Mill Lane.
Andrew Wolstenholme, Crossrail chief executive said: "The tunnelling teams deserve tremendous credit for their safe and efficient progress in constructing this major new railway under London.
"The end is now in sight for Crossrail tunnelling with over 70% of the new rail tunnels now constructed. The next major element of the Crossrail programme will now begin with the fit-out of our tunnels and stations."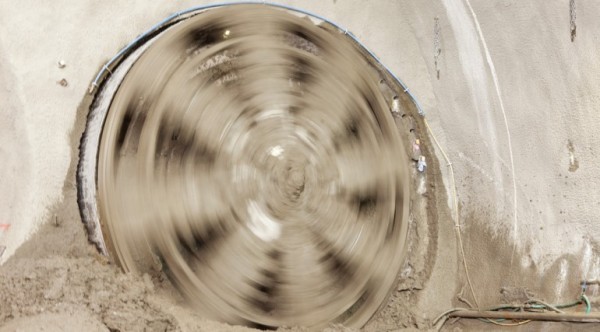 TBM Victoria breaks through into Stepney Green Cavern (30 Jan) – next three pictures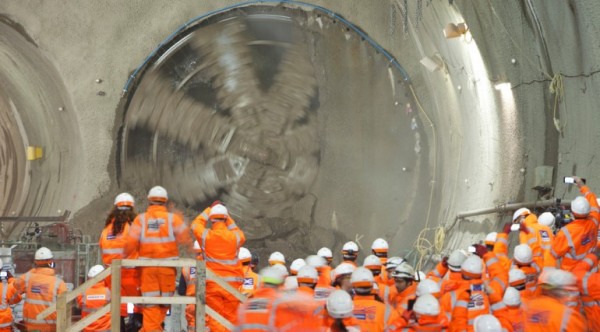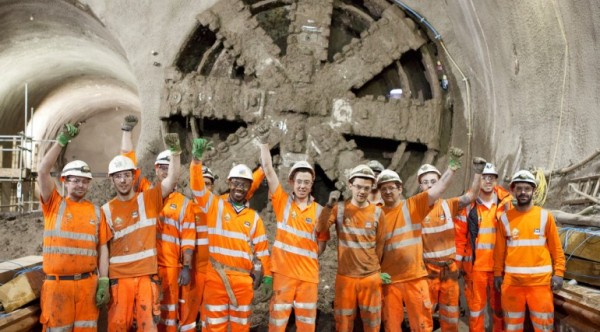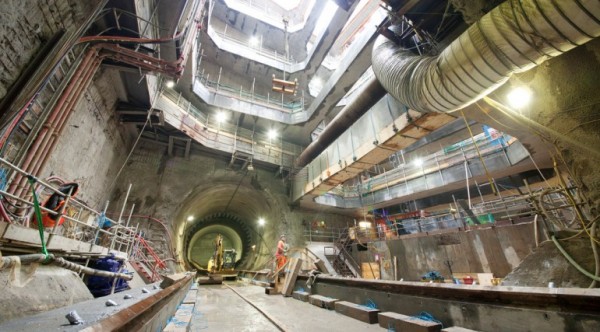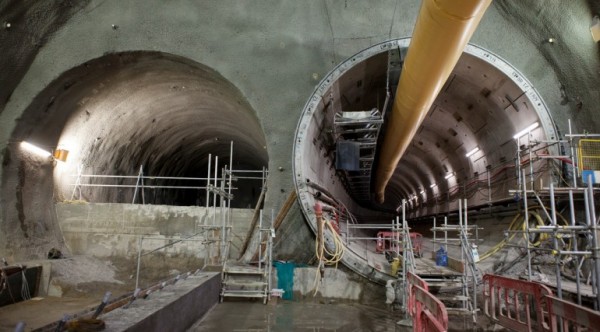 Eastbound cavern at Stepney Green awaits arrival of Jessica from Puddling Mill Lane(3 Feb)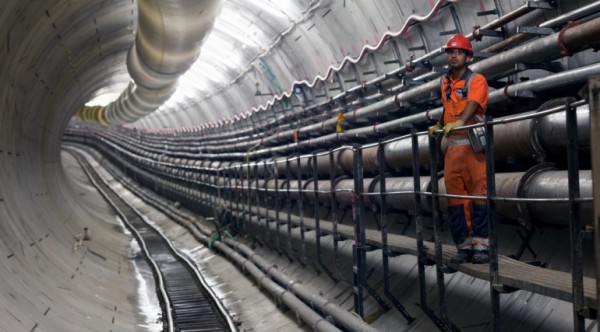 Tunnel beneath the Thames constructed by Sophia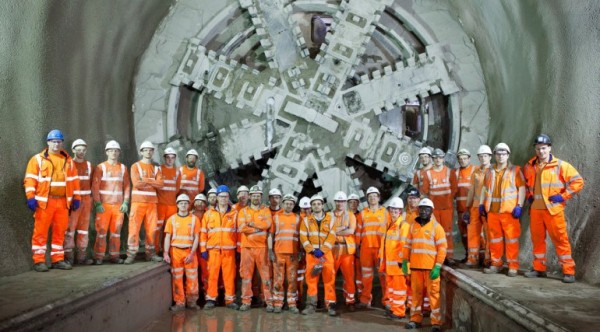 Elizabeth breaks through into Whitechapel station box (Jan 20) – next three pictures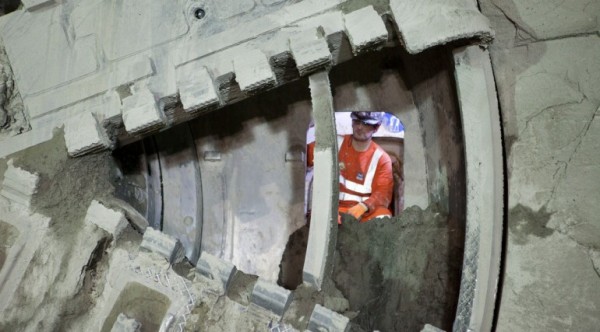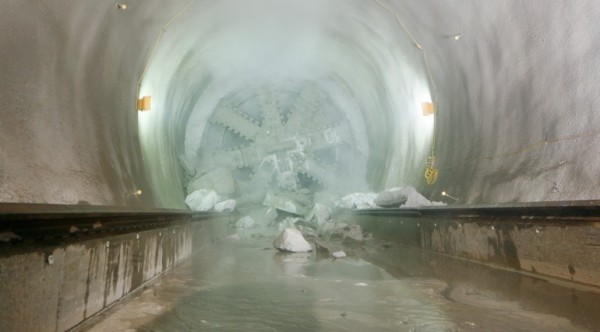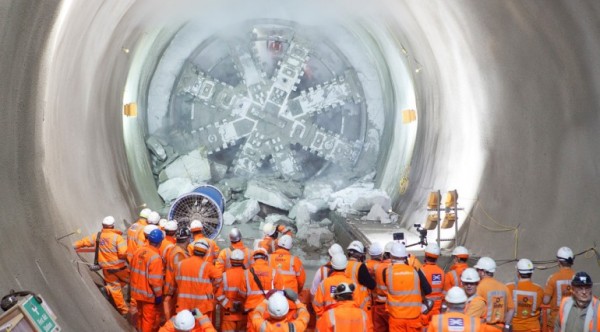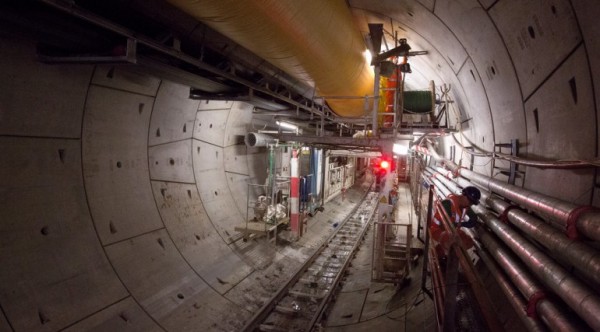 Fitting out work in completed Western tunnel drive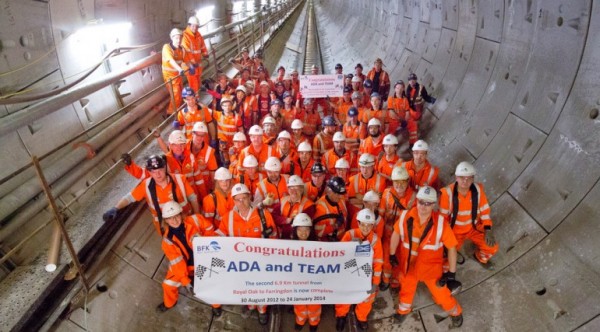 Western tunnels team celebrate end of tunnelling as Ada completes drive (24 Jan)
Ada's 6.9 kilometre journey has been particularly challenging for engineers, successfully navigating a complex web of Tube lines, building foundation piles and infrastructure up to 30m beneath central London.
This included passing less than a metre above the operational Northern line at Tottenham Court Road.
More than 72,000 pre-cast concrete segments have been used to line the western tunnels and about two million tonnes of earth has been excavated, destined for a new RSPB nature reserve at Wallasea Island, Essex.
Now that Sophia's journey has finished, her sister Mary will shortly be launched from the Woolwich box to complete the final section of tunnelling on Crossrail's southeast section.
With the arrival of TBM Jessica at Stepney, an eighth tunnelling machine, Ellie, will commence her journey from Pudding Mill Lane to Stepney later this month.
TBM Jessica will be taken to Limmo Peninsula for reassembly where she will construct the new Crossrail tunnels between Limmo and Victoria Dock Portal.