Contractors, engineers and architects will be able to walk around sites seeing projections of how the project is supposed to look.
The first prototype using Microsoft's HoloLens holographic platform was launched at a technology conference in San Francisco this week.
Microsoft said: "HoloLens is a head-mounted, holographic computer that provides a mixed-reality experience for a range of commercial and consumer applications.
"When used by architecture, engineering and construction professionals, the HoloLens device extends interaction with 3D models beyond the confines of a 2D computer screen, creating new ways for the many stakeholders of complex, multi-phase construction projects to visualize, collaborate, share ideas and manage change."
To watch a video of the technology in action click here
HoloLens is being integrated with Trimble's SketchUp 3D modeling software and the Trimble Connect collaboration platform to improve design and construction processes.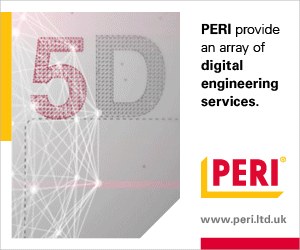 Bryn Fosburgh, vice president responsible for Trimble's Construction Technology Divisions, said: "We believe that HoloLens is a game-changer for design and construction teams by facilitating improved communication, and enhanced transparency.
"We're excited to partner with Microsoft in creating what could be a new era for technology in the AEC market."