The survey carried out by the Civil Engineering Contractors Association last month found that 68% of the trade body's members think the UK should remain a member of the European Union.
At the same time 18% remained undecided with only 14% opting to leave.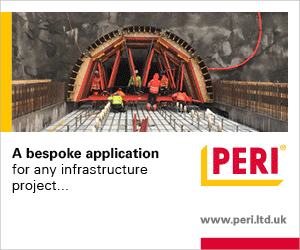 The survey was published as JCB chairman Lord Bamford and his chief executive Graeme MacDonald argued that Britain should not fear 'Brexit'.
Lord Bamford said he believed the UK "could negotiate as our own country rather than being one of 28 nations in Brussels as we are today". MacDonald said he did not think it would make a "blind bit of difference" to trading with Europe.
Their comments bring into focus still divided opinion among the business community.
CECA chief executive Alasdair Reisner said: "The results show that CECA members are cautious about an EU referendum.
"While we recognise some challenges associated with the UK's membership of the EU, our members broadly support staying in.
He added: "With an ever widening skills gap, members welcome the labour market flexibility that comes from the pool of labour from the EU.
"Making it harder for EU citizens to help meet this challenge will not benefit the country's economic and social growth.
"There are also benefits that come from being part of a wider market for products and materials, and through EU support for innovation in the sector."
Reisner added: "As the referendum date draws closer, we call on Government to enable an honest debate about the real impact upon UK plc of leaving the European Union."