The group is being formed from the merger of the National Specialist Contractors Council and UK Contractors Group in an attempt to create a trade body that speaks for most of the contracting supply chain.
NSCC and UKCG will formally vote to effect the merger in June and Build UK will be operational from 1 September, led by current NSCC Chief Executive Suzannah Nichol.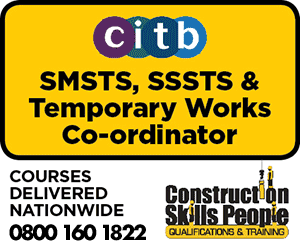 Its members include the 28 contractors in the UKCG, which includes virtually all majors with the exception of Laing O'Rourke and Bowmer & Kirkland.
Alongside them will be 33 trade associations from the NSCC and seven major trade bodies, who are already associate members of UKCG.
This includes the National Federation of Demolition Contractors, the National Access and Scaffolding Association and the M&E sector – represented by the interests of the Electrical Contractors Association and Building and Engineering Services Association.
As a result Build UK will boast the most comprehensive spread of interests ever encapsulated in one industry body.
It leaves lift makers, smaller builders and civil engineering contractors outside of the new body.
Build UK will be chaired by Kevin Louch, presently NSCC President and James Wates, UKCG Chairman.
Louch said: "I believe that by sitting around the same table we will be able to have honest conversations about how projects can be delivered more effectively and Build UK offers the definite prospect of addressing major industry issues such as pre-qualification, skills and of course payment."
Wates said: "This is a huge step forward for the supply chain and, while there are some undeniable anxieties about how Build UK will function, all our discussions to date have been extremely positive."
Specialist subcontractors and majors have attempted several times to speak with a single voice over the years. But worthy efforts to offer Government a united front have always foundered around the issue of payment.
A cohesive voice representing the interest of tier 1 to tier 3 contractors would present a powerful lobbying voice to Government at a time when prompt payment and funding better training are serious concerns for industry's major employers.