The health, safety and environment test is a basic requirement for people looking to work on most sites.
Tests are carried out at a string of 544 centres authorised by the CITB and a pass is needed to hold any kind of CSCS skills card.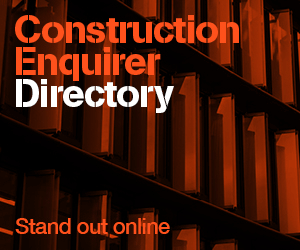 A joint BBC London/Newsnight investigation found widespread cheating across the system.
Candidates were being asked for more than the standard £19.50 fee for training centre operators to take the test for them.
Or answers to the multiple choice test were simply being read out to candidates in return for inflated fees.
One centre offered a no-questions-asked supervisor's qualification for a straight cash payment of £450.
The problem of fake CSCS cards has been a long-running blight on the industry.
But new technology means fakes are easier to spot so cheats are turning to rigging the exams to get authentic cards without bothering to learn about site safety.
The tests should last for 45 minutes and have 50 multiple-choice questions.
Carl Rhymer, Delivery and Customer Engagement Director at the Construction Industry Training Board (CITB), said: "CITB is fully aware of the problem card fraud poses to the UK construction industry, which is why we have taken a series of measures to tackle this head-on.
"In 2014, CITB's Executive Team doubled our spend on fraud investigations in July 2014, which has led to five internet testing centres being shut down – with eight other centres under investigation.
"We actively work with CSCS to revoke fraudulent cards wherever they are found, which has in some cases helped trigger investigations into suspect testing centres.
"In addition, we are accelerating our plans to install mandatory CCTV in all testing centres to monitor footage for signs of fraudulent activity, and have launched a series of spot-checks on test centres to act as a deterrent.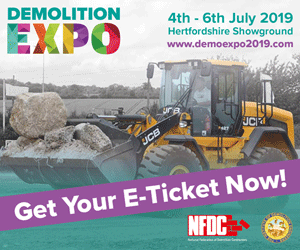 "Our intelligence suggests card fraud is focussed in a small minority of the 544 testing centres across the country – and we are working hard alongside partners including the Health and Safety Executive and the National Crime Agency to help stamp out this problem."
A CSCS statement said: "CSCS takes the issue of fraudulent activity extremely seriously and it is essential that steps are taken to prevent it.
"It is important to note that CSCS is not responsible for developing qualifications or delivering construction industry training.
"CSCS relies on the Awarding Organisations to monitor the performance of their approved training providers and to verify that an individual has achieved the required qualifications before CSCS issues a card.
"CSCS works closely with the Awarding Organisations, CITB, HMRC, the Police, Trading Standards and other agencies to identify and take action against those attempting to deceive construction employers.
"CSCS is confident the vast majority of cards issued are a result of obtaining a qualification legitimately.
"In cases where the awarding organisations inform CSCS that a card was obtained fraudulently the card is cancelled immediately and action taken against individuals and organisations attempting to deceive construction employers.
"It is CSCS's firm belief to ensure UK construction sites remain safe, construction site workers must have legitimate training and qualifications before allowed to work on site.
"CSCS will continue to share intelligence and work with the authorities when the evidence suggests criminal activity is taking place."