Orders were £400m ahead of last year's record at £3.9bn, with over £1.1 bn of revenues secured for 2016. 
In a trading statement this morning chief executive Andrew Wyllie said: "Costain has had another good year.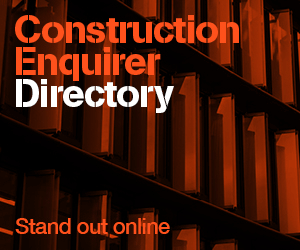 "We also have good visibility over the medium-term, having finished the year with a record order book and a strong net cash position, providing confidence for the future."
The strategic nature of Costain's long-term customer relationships has once again ensured that over 90% of the order book comprises repeat business.
Most of this comprises target cost, cost reimbursable, collaborative forms of contract providing good long-term visibility.
Costain has also maintained a strong preferred bidder position at over £500m, and the group is actively tendering for work across all its target markets.
The contractor finished the year with net cash position of over £100m, even after the £36m acquisition last August of consultant Rhead Group, which has already been substantially integrated.