The partnership will initially invest £600m into building purpose-built private rental housing across the country, providing over 3,000 homes.
Its new fund takes the total amount of institutional cash committed to the private rented sector since the start of 2016 to more than £1bn.
The LGC and PGGM partnership believes the UK is ripe for a major push because the housing crisis is driving greater numbers of people into sub-standard rental accommodation.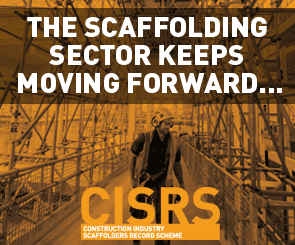 LGC said it plans to disrupt the status quo of ever increasing rental rises by investing long-term institutional funds into building new homes to rent at scale, and by developing an institutional rental market.
In America and Europe, fully-fledged institutionally funded and managed rental property markets have developed to increase the supply of homes, lower prices and provide better quality housing.
Paul Stanworth, managing director of Legal & General Capital, said: "The UK rental market, compared to the US and Europe, is dysfunctional, with ever increasing rents and increasingly poor accommodation.
"For this to change, and renting to become more affordable, we need to invest in the 'new', and build new homes to rent, and just stop inflating the prices of old housing stock.
"At Legal & General we're going to play our part by disrupting the market, and invest significant sums of long-term institutional money to build new rental housing, and develop a UK institutional rental market."
It is also in detailed discussions on the acquisition of numerous sites, all situated in well-connected urban locations where there is strong demand.
Mathieu Elshout, Investment Director Real Estate at PGGM said: "Investing in residential is the perfect long term real estate investment, as it provides a relatively high income security and diversification relative to other sectors. This partnership allows us to build and own good quality residential assets in the UK at scale, with a high degree of control over our investments.
LGC's partner, PGGM brings substantial intellectual property to the joint venture – having invested in Built to Rent housing for over 40 years. It currently owns close to £3bn of residential investment exposure through its strategic partnerships in the Netherlands and the US.