Liverpool Crown Court heard that Edgemere Projects Ltd of Tarporley, Cheshire, was the main contractor at the site when on 7 January 2011, Andrew Dytiche aged 23, sustained fatal crush injuries when a pack of bricks fell on him.
An HSE investigation found that the storage of materials was poorly organised and pallets used to store and move bricks around the site were also in poor condition.

Edgemere Projects Ltd pleaded guilty to safety breaches and was fined £97,500 with £300,000 costs.
HSE Principal Inspector Neil Jamieson said: "This was a tragic accident which could have been prevented had the company ensured that materials on the site were stored and stacked safely".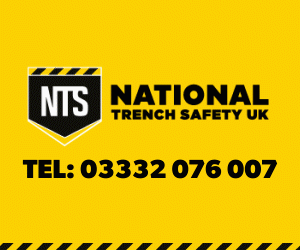 Edgemere Projects said: "We deeply regret this tragic accident.
"Words cannot express how sorry we are for the distress caused to Andrew's family and friends.
"Edgemere takes health and safety very seriously.
"We must however accept the Judge's findings, we failed to keep Andrew safe.
"This has been an incredibly long process for all involved, yet we hope that some good will come out of it.
"Lessons have been learned by Edgemere and we hope that these can be shared with the rest of the construction industry to avoid such a tragic accident happening again.
"Our thoughts however remain with Andrew's family and friends."