This morning the firm revealed a strong performance at the infrastructure division had helped to lift group turnover 17% to £1.32bn and secure a record order book, up from £3.5bn to £3.9bn.
But its Natural Resources division plunged £10.8m into the red after being hit by further costs on a legacy Greater Manchester Waste PFI contract awarded back in 2007.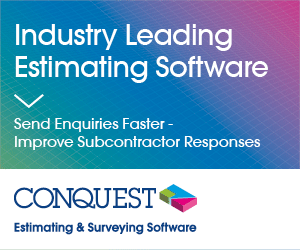 Andrew Wyllie, chief executive, said that all 46 facilities on the Greater Manchester Waste Disposal Authority PFI contract were either fully completed or in the warranty period.
He said: "During the course of that further work in 2015, a number of additional issues have been identified and are being addressed. 
"The group has incurred further costs and has taken additional provisions to reach final acceptance on the project, which is expected in the second half of 2016, and to complete the remaining works in a time appropriate to the operational running of the plants."
He added: "As previously reported, Costain is in discussions with relevant contract counterparties and the group's insurers regarding the issues that have arisen on this contract."
The division's performance was also impacted by the decline in oil prices, which resulted in delays in customer spending on North Sea projects, seeing turnover slide to £318m from £354m previously.
But overall the group performance was boosted by the Infrastructure division, which recorded a 30% increases in revenue to £996m, and profit up by half to £50m.
Costain finished the year with net cash of £108m, down from £148m in 2014, following the £36m acquisition in August 2015 of Rhead Group.
Wyllie said the prospects for Costain were good with a strong forward order book and preferred bidder jobs.
He said: "Such a level of secured work gives us good reason to look to the future with confidence, especially as the level of active tendering across all our target markets remains high."
The group's tender success rate continues to be better than one in three with over 75% of Costain's order book for contracts or frameworks with a remaining value in excess of £100m.