In an influential report published today he urges the Government to take Crossrail 2 forward as a project of "national significance".
His Transport for a World City report calls for vital funding to be made available now to develop the scheme fully with the aim of submitting a hybrid bill by autumn 2019. This would enable Crossrail 2 to open in 2033.
"Sufficient development funds should be released in order for Transport for London and Department for Transport to submit a revised business case for Crossrail 2 by March 2017 with the aim to introduce a hybrid bill by autumn 2019," said Lord Adonis.
"The revised business case should include developed plans on costs, funding, housing and stations. TfL estimates the overall development cost at £160m, to which TfL should be expected to make a reasonable contribution."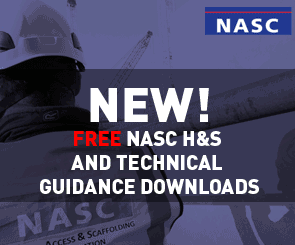 He warned: "By 2030 London is likely to reach megacity status, with a population exceeding ten million. Even allowing for planned investment much of its transport network will be under severe pressure, and there is already an acute housing shortage.
"Faced with these challenges, a second Crossrail line, running south-west to north-east, is a priority for London and its region."
He also added that Crossrail 2 should be viewed as an investment of national significance, because of its impact beyond Greater London and its importance in relieving nationally important rail terminal and interchange stations, especially Waterloo, Clapham Junction, Victoria, Euston, Kings Cross and St Pancras.
His report to Government says that Crossrail 2 would offer significant opportunities to provide part of the transport links needed to facilitate the building  of up to 200,000 homes.
Transport for a World City – report recommendations
Key steps to progress Crossrail 2
Identify proposals to phase costs and increase affordability – one option would be to delay the north-western branch to New Southgate, which could reduce costs of the initial scheme in the 2020s by around £4 billion.
Deliver a funding plan in which London contributes its fair share to the project – more than half the total for the scheme.
Develop a strategy to maximise private sector involvement in the development and funding of stations and their surrounding areas.
Develop a strategy to ensure the construction of at least 200,000 homes along the route.
He also called for greater involvement of local authorities and the private sector during the planning process to maximise private sector involvement in raising funding from development around stations and their surrounding areas.
"There is no good reason to delay. Crossrail 2 will help keep London moving, create hundreds of thousands of homes and fire regeneration across the city form North-East to South-West. We should get on with it right away, and have the line open by 2033," he added.