An investigation into the failed signalling contract said a catalogue of management failings and errors left the District, Circle, Metropolitan, Hammersmith & City line upgrade nearly £900m over budget.
TfL ultimately paid £85m to cancel the contract with Bombardier Transport in 2013, two years after appointment. The report estimates that £67m of the settlement was wasted expenditure.
A culmination of nearly three years' work scrutinising TfL's sub-surface upgrade programme, the budget and performance committee report highlights how poor commercial expertise and a lack of IT procurement skills left TfL ill-prepared to appoint a suitable contractor, and vulnerable enough to be duped into a contract which Bombardier was never able to deliver.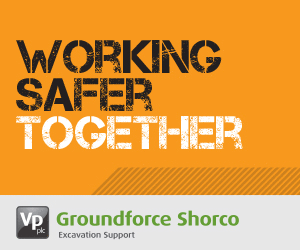 The critical report highlights a culture where TfL management was only interested in presenting good news and was in denial about the progress and effectiveness of the programme, allowing it to continue for much longer than it should have.
The committee concluded that neither TfL nor Bombardier's management teams were up to the task of managing the programme.
John Biggs AM, Chairman of the Budget and Performance Committee, said: "What is most remarkable about this affair is that no-one in TfL has been held to account, and the Mayor, who chairs its board, serenely and indifferently acts as if a £900m increase to the budget isn't an issue.
"In government, heads – political or official – would roll after such financial mismanagement.  At TfL the key players have been promoted and nobody was to blame. It is a scandal."
Transport for London's Signal Failure report
KPMG audit – Lessons learned
TfL's procurement process was not well thought out. Most significantly, its scoring system for evaluating bids was flawed. This meant that by significantly underbidding its competition on price, Bombardier was almost certain to be taken forward, regardless of how it scored in the technical areas of the evaluation.
Furthermore, TfL seemed to change its procurement process as it went along. If TfL had followed the process as outlined in the tender notice, then neither Bombardier nor the firm that finished second would have made the cut. By the time the field had been narrowed to two bidders, Bombardier was offering a lot more and for a lot less. If Bombardier could deliver what it was offering, then the case for appointing Bombardier was compelling.
Unfortunately, as KPMG noted "the capability of the supplier to deliver these benefits had not been adequately demonstrated or interrogated". TfL has openly admitted it agreed a "bad contract". The payment and penalty regimes within the contract were aligned to spend, rather than progress. This meant that in ending the contract, TfL was required to pay Bombardier a sum based on how much it had spent on the programme and not on the value of the work it had produced.