Levels of client satisfaction with contractors on their finished projects was also up halting a three-year decline according to the 2016 UK Performance Report.
Research group Glenigan surveyed over a 1,000 key people on projects completed in 2015 and revealed a broadly positive picture for construction with most key indicators on the rise.
During a period of slowing but steady growth predictability of projects improved overall, but costing forecasts fared better than build time predictions.
Sixty four per cent of projects came in on budget, beating 2014's 56% figure and  topping the previous survey high of 59% in 2011. But only four in 10 projects came in on time.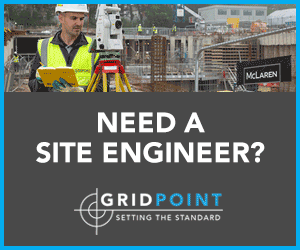 Client satisfaction rose by 4 percentage points to 85% of clients now rating their overall satisfaction with the finished product as 8 out of 10 or higher.
Contractor satisfaction with the performance of their client and consultancy teams also improved rising from 69% previously to 74% last year.
But increasing labour and material costs last year took their toll on industry profitability which dropped from 2.8% to 2.5%.
The KPI report for the CITB showed that training levels increased from 1.2 to 1.5 training days. The take up of skills CSCS cards rocketed to around three quarters of the workforce nows holding a card, up from just over half in 2014.
Staff turnover slowed to 2.7% but more firms are reducing the size of their workforce. The average firm lost 7% of their direct employees – up from 6.3% in last year's report.
Steven Radley, Director of Policy & Partnerships, CITB said: "There are some really encouraging findings in this latest industry performance report. Improvements in client satisfaction, predictability and training levels are excellent news – especially where trends have been reversed.
"However, the findings hold stark warnings too. Increasing pressure on margins driven by tough market conditions has begun to impact the bottom line and employers are reducing their workforce to minimise risk."
Allan Wilén, Economics Director, Glenigan said: "The latest survey results reveal a construction industry working hard to meet clients' expectations and progressively improving its performance across a wide range of economic, social and environmental measures.
"The construction industry is potentially facing a period of volatile workloads and structural change as the UK economy adapts to life outside of the EU. This will require the industry to redouble its efforts to upskill the workforce, enhance productivity and contain costs."