The joint venture partners are delivering four huge cryogenic tanks for the $35bn Ichthys LNG project in Darwin.
But Laing O'Rourke claims Kawasaki has not made payments for several months on the project, which is 90% complete.
It is reported that the sum involved amounts to around £125m. Sources told the Enquirer this morning that there were problems with the tanks.
The contract is one of the largest and most critical packages within the Ichthys programme and the cryogenic tanks package consists of two 165,000m3 LNG tanks, one 85,000m3 propane tank and one 60,000m3 butane tank.

A statement from the UK contractor said: "KHI, which leads this phase, has not paid Laing O'Rourke for its work on this complex and resource-intensive remote engineering project for several months.
"Laing O'Rourke has made significant efforts to resolve the matter, but direct approaches to KHI in Japan over recent weeks have failed to produce a satisfactory outcome.
"After the most recent meeting in Tokyo last Thursday, Laing O'Rourke notified the parties that it would take action to protect itself from the consequences of KHI's conduct, unless urgent measures to rectify the situation occurred.
"KHI has declined to take those necessary steps."
 The firm added that its priority was now to redeploy staff to the firm's significant national pipeline of projects while also assisting sub-contractors impacted by the demobilisation.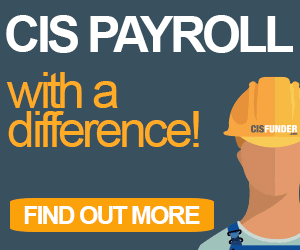 Unions were told this morning that Laing O'Rourke was pulling off the project, being built for Japanese petrochemical giant Inpex.
Construction, Forestry, Mining and Energy Union spokesman Josh Burling said: "We received a call to inform us that Laing O'Rourke who is in a partnerships to build the cryogenic tanks at Inpex is pulling out of the project.
"The reason behind this is that their partner Kawasaki Heavy Industries appear not to be paying Laing O'Rourke to the tune of A$200m."
JKC, a consortium of Japanese engineering groups JGC and Chiyoda and US engineering group KBR, which is managing the construction of the onshore facilities for the Ichthys project, said that it expected the dispute between Laing O'Rourke and Kawasaki would be resolved and works would continue.
"JKC is not in dispute with the Kawasaki Heavy Industries and Laing O'Rourke Consortium and the sub-contract for this scope of work remains in place," the consortium said in a statement.