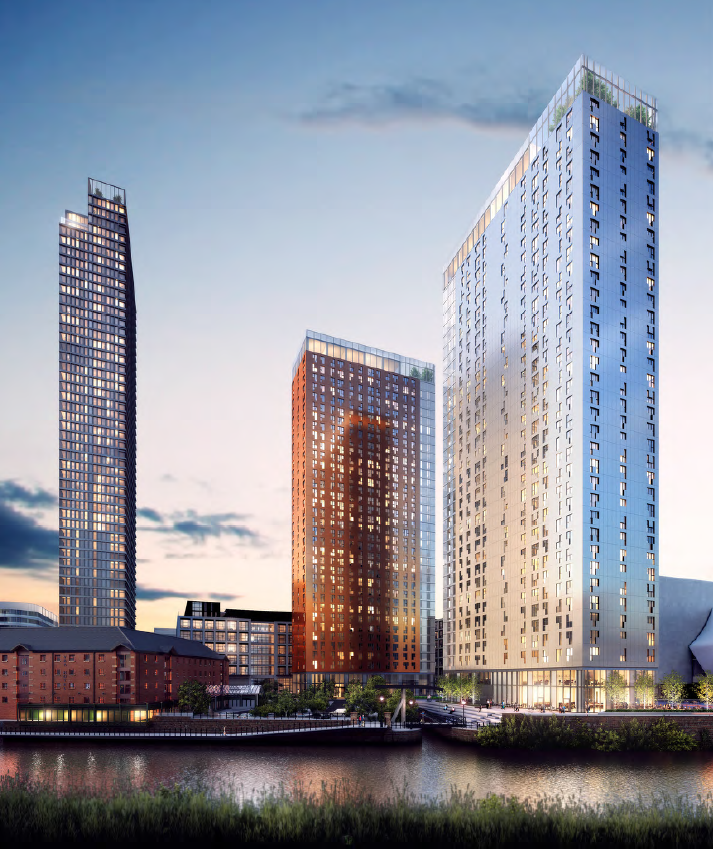 The skyscraper is the tallest of three buildings in a 600-home private rented scheme in the St John's district.
Sir Robert McAlpine was initially in the frame for the St John's Place project, but it is now understood that Lendlease is in lead position.
The slender residential block, designed by SimpsonHaugh & Partners, will also contain a Nadler Hotel, and restaurant.
Last week Allied London also gained planning for the two 36-storey sister towers known as the Nickel and Dime buildings reflecting their metallic cladding.
This will also pave the way for work to start on these buildings before the end of the year.
James Sidlow, Project Director at Allied London, said that the landmark buildings would provide residents with advanced tech-enabled, city-centre homes offering panoramic views of the city.
The developer is also pressing ahead with another major high rise scheme consisting of a cluster of five towers, branded as the vertical village also in the St John district.
Known as Trinity islands, the developer has just submitted plans for two towers of 26 storeys, one of 37, another of 41 and what will be the tallest in Manchester at 67 storeys.