Results posted at Companies House for McAlpine's holding company, Newarthill, show the firm delivered an operating profit before exceptional items of £1.3m on a 9% rise in revenue to £870m.
Pre-tax profit was inflated to £10.2m after a contribution from joint ventures.
But this turned into a statutory pre-tax loss of £43m after the group took an exceptional write down on its pension scheme of £53m, connected with reassessing its pension liabilities.
Director Cullum McAlpine said all the firm's legacy contracts had now been completed and all substantial costs incurred.
He said: "With our robust risk management and tendering procedures now embedded in the business, the profitability of the group continues to grow.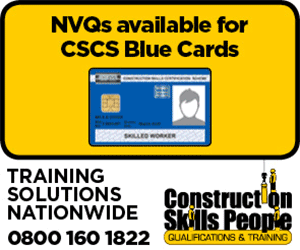 "During 2017, we continue to focus on our cultural change programme, which is designed to enhance our client focus and lean construction capabilities."
He added that McAlpine now planned to expand the proportion of work obtained from frameworks and the public sector.
McAlpine added that by the end of 2019, the group aimed to generate a major part of its turnover from civil engineering.
He said McAlpine was now on the pre-construction stage for British Land's redevelopment of Broadgate, while the firm's civil engineering division was delivering a significant package for the biomass conversions of Lynemouth power station.
Average staff numbers remained stable at around 2,200 during the year to October 2016.
The exceptional charge on McAlpine's pension scheme follows a decision that the group should recognise the entire deficit.
Previously, where a surplus or benefit arose McAlpine and its pension members were assumed to shared equal benefit or liability.
The firm decided this was no longer sustainable which has resulted in an exceptional item of £53.4m.