AECOM will use the experience of its high-rise construction business AECOM Tishman on what will be the tallest residential tower in western Europe standing 235 metres high.
Work will start on the basement and main build by the end of this year.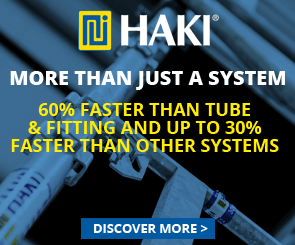 Foundations specialist Bachy Soletanche is currently onsite with piling work set for completion by November.
Greenland has also signed a pre-construction services agreement with Permasteelisa Group for the cladding package.
Wenhao Qian, Managing Director of Greenland (UK) Investments Ltd, said: "Spire London is set to become one of London's iconic, landmark buildings, and it is vital that we have the right team in place that can deliver a project of this scale.
"AECOM has been a trusted partner for Greenland on our extensive portfolio, and we are delighted to have awarded them the Pre-Construction Services Agreement for the main construction works."
Dan McQuade, Group President of AECOM Construction Services, said: "We are very excited to work with Greenland on this iconic project in the heart of London's Docklands.

"It will be our fifth project working together across the globe, and we look forward to further strengthening our relationship and helping Greenland to bring their vision to life".
Spire London will be 67-storeys high, providing 861 one-, two- and three-bedroom apartments and penthouses, 765 of which are available for private sale.
It has been designed by architects Larry Malcic and Christopher Colosimo of HoK, along with leading interior designer Nicola Fontanella of Argent.
Spire London is scheduled for completion Q4 2020.