Redditch Magistrates' Court heard the shocked woman was in her garden when she was sprayed with pieces of fencing wire that had become entangled in a mechanical flail.
The landscaping work overseen by RMC involved the removal of parts of trees.
As the head of the flail used was lifted, ejected pieces were directed towards the victim's garden.
She was struck twice, once in the leg and once in the neck. She needed surgery to remove the piece of metal from her neck.
An HSE investigation into the incident, which occurred on 18 May 2015, found the contractor RMC had engaged a subcontractor to carry out the flailing, who had failed to properly plan this work to ensure the suitable controls had been identified and implemented.
They both failed to check the area for obstructions or follow safe procedures should such an event occur.
R M Contractors Limited, of Redditch, Worcestershire, pleaded guilty to breaching CDM regulations and was fined £180,000 and ordered to pay costs of £22,000.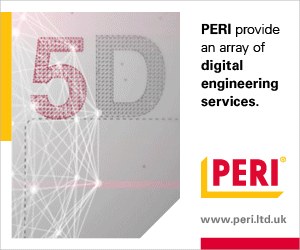 Matt Lea of Stratford-Upon-Avon, Warwickshire, pleaded guilty to safety breaches and was sentenced to a 120 hours community order and ordered to pay costs of £3600.
Speaking after the hearing HSE inspector Chris Gregory said: "Members of the public have a right to expect to be able to enjoy their garden without any risk of being hit by flying debris from neighbouring work activity."