The radical funding plan forms part of a new Transport Investment Strategy to prioritise key local road schemes and rebalance the economy.
Central to proposals is the creation of national Major Road Network, created by combining Highways England's 4,200 miles of strategic roads with 3,800 miles of council-controlled 'A' roads.
Priority would be given to council schemes that combat congestion and improve connections around towns and cities. Part of the cash will used as a bypass fund to alleviate the misery of lorries and through-traffic thundering through villages.
Up to £1bn a year is expected to be ring-fenced from the near £6bn raised annually from vehicle excise duty.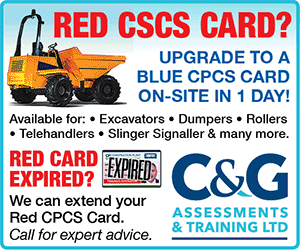 Unveiling the strategy, Transport Secretary Chris Grayling, said: "The transport investment strategy sets out a blueprint for how we can harness the power of transport investment to drive balanced economic growth, unlock new housing projects, and support the government's modern industrial strategy."
Civil engineering contractors welcomed the plan as evidence of the Government's commitment to prioritising predictable funding and a stable long-term pipeline of projects, that gave firms needed certainty to deliver schemes on time and on budget.
Director of External Affairs for the Civil Engineering Contractors Association Marie-Claude Hemming said: "Proposals for a 'Major Roads Network' should also be welcomed, as they will enable local authorities to target investment where it is needed, to the benefit of road users and the taxpayer.
"Investment in transport will be central to securing the economy and driving post-Brexit growth.
"The challenge now is to ensure the Government's investment plans are implemented as quickly as possible to deliver a transport infrastructure that is t for the 21st century."
The proposals for the Major Road Network respond to the Rees Jeffreys Road Fund study last year, which highlighted the disparity between the funding and planning of the Strategic Road Network and local authority A roads.
This floated the idea of Government putting Highways England on a more stable financial footing by ringfencing road tax to pay for the Strategic Roads Network.
The study also suggested possible headroom for a new National Road Fund to also contribute towards local authority major roads.