The deal for workers employed under the Joint Industry Board (JIB) plumbing national agreement follows lengthy negotiations between Unite and employers.
It will see advanced plumbers receive £15.05 an hour from January 2018.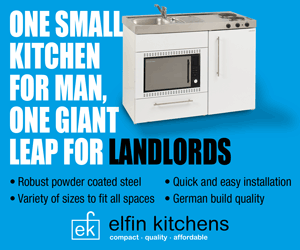 Workers will also receive two days additional holiday, increases in allowances which match increases in basic pay and a 20% increase in sick pay.
Unite national officer for construction John Allott, said: "This is an excellent deal for plumbers and is well above the average pay awards that workers are receiving across all sectors.
"In addition to the increase in basic rates, workers will also receive a total of 32 days holiday a year and substantial increases in all allowances.

"This multi-year pay deal provides certainty for both workers and employers going forward and should be used as a model for other agreements and negotiations.
"Crucially it maintains the integrity of the national agreement and it will greatly assist in increasing the recruitment and retention of highly skilled plumbers."
Breakdown of the Plumbing JIB deal
Monday 1st January 2.5% on all hourly rates, an additional one days holiday, a 20% increase in industry sick pay, a 2.5% increase to all allowances.
From January 2019, a 2.75% on all hourly rates, and a 2.75% increase on all allowances.
From January 2020 a 3% increase on all hourly rates, a 3% increase on all allowances and an additional day's holiday.