This lifted revenue 14% in the year-end to July to £2.56bn, building a pre-tax profit of £571m from £498m previously.
Operating margin rose to a record 22.3% with the house builder forecasting further growth next year.
Based on forward orders, Bellway said it was confident it could grow volumes 5% next year, taking the firm through the 10,000 homes ceiling.
It will also open a 20th trading division in the north of country in coming months building on fledgling division openings in Coventry and County Durham last year.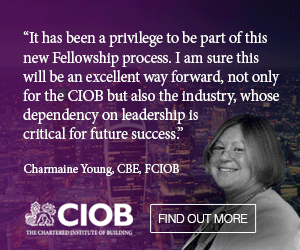 John Watson, executive chairman, said: "The group has increased its contribution to the supply of much needed new homes while upholding high standards in both customer care and health and safety.
"Bellway has invested significantly in land, maintaining its rigorous and disciplined investment criteria and with a strong balance sheet and focus on operational delivery, I am confident that the group is well positioned to deliver further growth, this year and beyond."
He said that anticipated completions from higher value developments such as The Residence in Battersea London, should enable the group to increases in the average selling price, which depending upon the progress of construction programmes, was expected to rise to around £280,000.
The house builder's northern operations increased output by 11.2% to 4,655 homes (2016 – 4,187 homes), benefiting from strong market conditions and completions from developments in good quality locations, where demand is higher.
This was particularly the case in the Yorkshire division, which has increased its output by over 75% to 467 homes.