The project being developed by a joint venture between Malaysian property giant Ecoworld and Ballymore consists of 48 and 55 storey towers.
Sipral UK will deliver full building envelope including balconies for the Wardian towers under a deal understood to be worth up to £60m.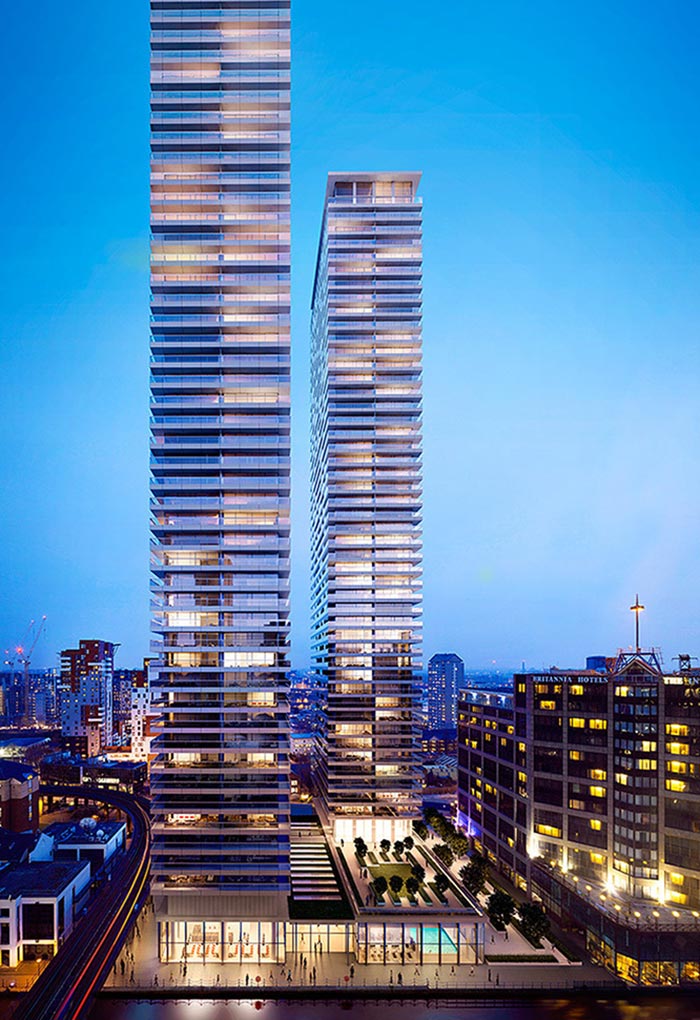 Sipral UK's appointment builds on another landmark project for Barratt London at Vauxhall's Nine Elms site, where Sipral has completed two towers of 19 and 27 storeys and is in the construction phase for the third 37-storey tower.
The cladding specialist is now set on expanding its operation in the UK and recently moved its base in Spalding to London, near Liverpool Street.
Among several key management changes Tomas Peterka, who has been with the firm for seven years, has been promoted to operations manager UK, while former Permasteelisa UK sales manager Ivano Zottini has joined to head up business development.
Spiral is understood to be on the verge of sealing another major job strengthening its track-record in the UK's high-rise cladding market.
It has just mobilised on site to start the Wardian towers. The Glen Howells designed project is due to complete in the first quarter of 202o.