Private equity firm Sandton Capital Partners sealed the deal last month and aims to grow the £40m turnover business by 50% by 2020.
Aspin is the UK market leader in the design and construction of piled foundations for the rail sector, primarily used for supporting overhead line equipment and signalling structures.
The sale has prompted a shake-up in the management team. Russell Ward continues as chief executive with Iain Sale brought in as chief financial officer and Paul Oyekanmi as commercial director.
Ward was appointed to run the business a year ago by Lloyds bank owned LDC Private Equity, as part of a £25m deal which saw it take a minority stake in the firm.
"This new investment and secure funding from our new equity partners who have extensive experience in the engineering sector, provides the ideal platform for the next significant stages of the company's planned development," said Ward.
"We're delighted to secure the support of Sandton Capital Partners. The resulting secure financial base is critical in future-proofing our ambitious plans for the business. It is a significant vote of confidence in the commitment and dedication of the whole Aspin team working as one to deliver more of what our clients want. It's a win-win for us and our clients," he said.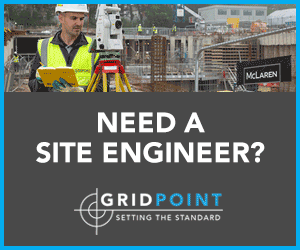 Among other senior executive changes Martin Truman becomes delivery director, Damon Marii-Metuarii is construction director and Lee Healey is technical services director.
Aspin operates across the UK, employing 240 staff, with its head office in Hemel Hempstead supported by other centres in the Midlands, the north and Scotland.
The group primary company Aspin Foundations was established in 2000 and grew both organically and through two strategic acquisitions. Sheet piling company, McGrattan, was acquired in 2013, followed by Rogers Structural Investigations in 2014, bringing on-site infrastructure inspection and testing services for the rail and highways markets to Aspin's portfolio.
Its work for Network Rail and Highways England and major infrastructure contractors includes four key areas which have been classified as the 'four pillars'. These are engineered solutions, consulting and design, foundations and piling and inspections and investigations.
Matt Meehan of Sandton Capital Partners said: "Aspin is already a leading name in the sector. Our plan is to make it even better and we're very pleased to be involved at such an exciting phase as the firm leverages its solid base to achieve future success."