The council is reviewing its options after a report by accountant KPMG warned that the 12,000 seat Bristol Arena project was likely to cost £156m rather than the budgeted £123m.
It has also been suggested that the arena, which is earmarked for a site near the Temple Meads station, could be delivered more cheaply on a site in Filton, which would be funded by its Malaysian owners YTL Developments.
YTL said it could build world class arena for £80m if the council decided to abandon plans for a 12,000 seat venue at Temple Quay. This option would need new transport links to be built estimated at £50m.
Buckingham Group sports and stadia director Oran McCloskey dismissed the KPMG report and said: "This is the exact type of project for us, so we would set a target cost where we would exceed it and lose money.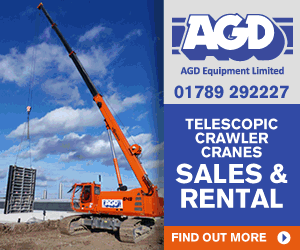 "We are very confident that we understand how to build this project and we understand all the significant risks."
The contractor sealed a pre-construction services deal for the job in April 2017, but saw the scheme put on hold seven months later because of fears that costs could spiral.
The council is expected to make a final decision about the fate of the arena in early July.
Contractor Bouygues was originally selected to deliver the arena, then costed at around £90m, but walked away from the project in January 2017 after failing to agree a final contract price with the council.