The new link road will open the way for Russell Homes to build up to 1,000 houses and 1.5m sq ft of commercial space on green belt land in Greater Manchester.
The South Heywood Link Road will be built between junction 19 of the M62 and Pilsworth Road in Heywood, the site of an industrial estate.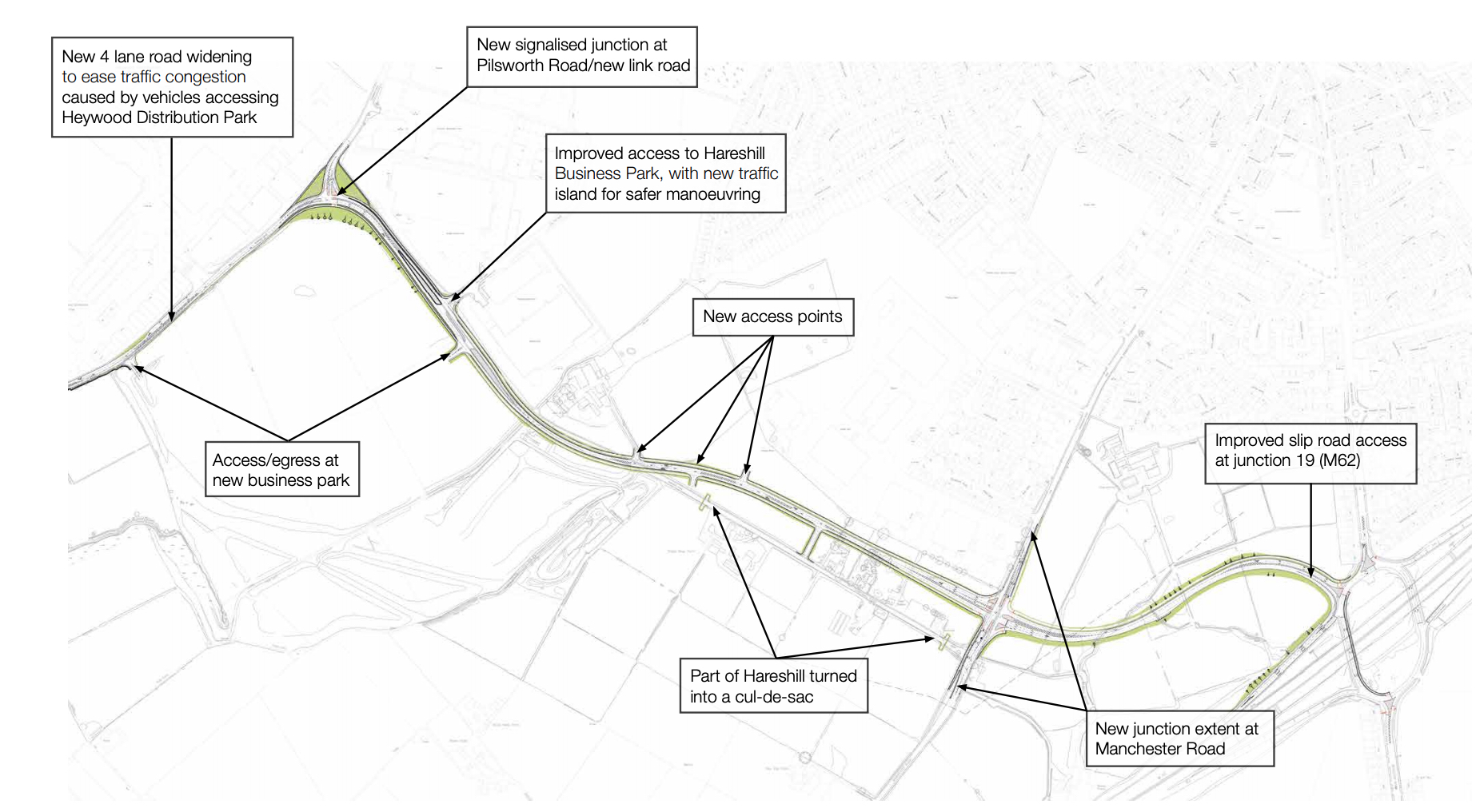 The Greater Manchester Combined Authority has already allocated £10m for the road and Highways England is set to provide £1.75m.
The remaining £17m cost will be funded by the developer.
Expressions of interest need to be back by 25 February. Contact Jamie Copper by email at Rochdale Council.