Research by the Infrastructure Forum said less than 8% of the 276 projects included in the Infrastructure and Project Authority's National Infrastructure and Construction Pipeline were sufficiently certain for contractors to invest to deliver them.
It also warned that lack of visibility of public sector projects was driving many of the unsustainable behaviours that led to the collapse of major government outsourcer Carillion and has left other major contractors in a fragile state.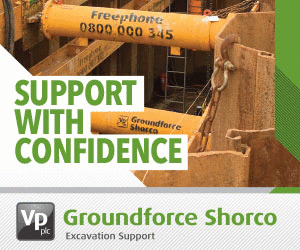 The critical report published today calls on the Treasury to overhaul the whole project reporting system to set up a more certain Pledged Project List.
This would capture only those projects that have been approved for delivery by the relevant Government Department or public authority and will be procured in the short to medium term.
Of the pipeline's total value of £413bn only £30.24bn constituted realistic potential investment for contractors therefore driving many of the unsustainable behaviours.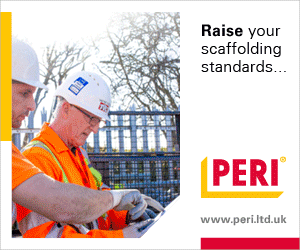 Graham Mather CBE, President of The Infrastructure Forum, said: "A smaller, more tightly defined list of projects that will definitely go ahead is much more valuable to the sector than an enormous list of projects some of which are already underway and some of which may never happen."
Key recommendations set out by the Infrastructure Forum
HM Treasury should issue a Pledged Project List, capturing only projects approved for delivery that will be procured in the short to medium term
The IPA should develop a Contract Footprint Framework mapping all projects valued over £30m which have begun procurement and are under construction, acting as an early warning system on risk exposure to a contractor if they fall into financial difficulty
Both the public and private sectors must adopt a definition of 'value for money' that captures the wide range of factors that contribute to delivering social value
The cost of bidding for work must be reduced. Two-stage procurement frameworks offer an efficient tool to build partnerships between clients and contractors, and should be used more widely
All Government Department's should accept proposals from the private sector for innovative projects and reimburse the proposer if adopted
The Cabinet Office should set up a mobile Procurement Team to support procurement in the public sector and develop expertise with Departments.
David Ferroussat, Development Procurement Director at Heathrow Airport Limited, chaired the cross-sector working group.
He said: "Infrastructure clients have a moral duty to provide a sustainable environment for their supply chain to deliver and operate within.
"A contract footprint framework will provide valuable information for clients by tracking its supply chain's projects, resilience and capacity. Cross client sharing of this data would also benefit the UK construction industry as a whole."