Dr Damien Buie will take up the role in September joining from energy giant EDF where he is currently Chief Digital Officer for its renewables division.
Dr Buie will report directly to Group Chief Executive Ray O'Rourke and wilb be expected to "energise a new plan around digital ways of working and thinking."
O'Rourke said: "Digital transformation will fundamentally shift how we provide value for our clients, deliver certainty and sustainability across our industry, and ensure our success in a digital world.
"Future-proofing our business will involve the merging of integrated data analysis, digitisation and disruptive technologies, with leading customer experience, and our demonstrated engineering and operational delivery expertise.
"I'm thrilled that Damien joins us from a progressive market leader, and a major client in EDF, to increase the prominence of technology in our thinking."
The leadership team will be further strengthened with the appointment of Jo Vezey, who will become Europe Technical Director in September.
Vezey has most recently led the Human Capital function in Europe and, prior to that, was involved in infrastructure project delivery and design management in Europe and Australia.
She is a chartered engineer and a graduate of O'Rourke's Cambridge Masters programme.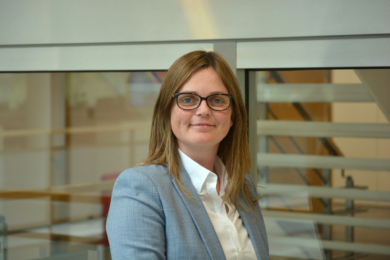 Jo Vezey will also start her new role in September