Nobody was injured when the structure came down.
Eyewitnesses said demolition workers were removing parts of the roof when a section collapsed onto the scaffolding.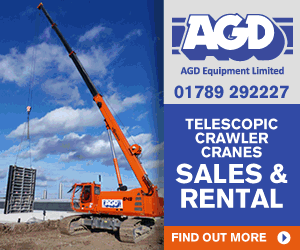 The demolition contractor on the site was Cawarden whose managing director William Crooks is vice president of the National Federation of Demolition Contractors.
Crooks said: "On behalf of Cawarden Co Ltd, I would confirm that a scaffold has collapsed in the centre of Nuneaton due to the unexpected movement of the building during demolition.
"I can state that no persons were injured during the collapse and would like to thank the quick response of the emergency services and Nuneaton Borough Council immediately after the incident.
"Cawarden's emergency procedures were put into action and the building and scaffold were made safe at 11pm that evening.
"Investigations are now in process with Cawarden, The Health & Safety Executive ,C&D Consultancy and Nuneaton Borough Council to understand what caused the collapse and design a method to finish the demolition of the building.
"Once the investigations are completed the findings will be submitted to the NFDC to be circulated to help stop future incidents in the industry."