Old Ford Housing Association has awarded the builder the £14.5m contract to complete the last part of its £80m masterplan to replace the 1960s-era high-rise Mardyke estate with Orchard Village.
The old Essex estate became famous in the film 'Made in Dagenham'.
Willmott Dixon will now build 87 homes for the association which is part of the Circle Housing.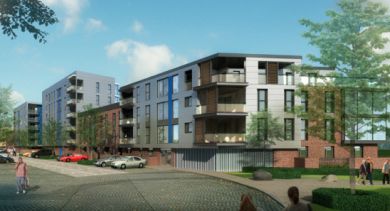 This deal means that Willmott Dixon will have been involved in all three phases of the village, which is replacing 516 homes with 555 new homes.
The six-year regeneration process will be completed in 2015.
During that time, Willmott Dixon will have demolished six tower blocks and ten low rise blocks and replaced them with lower rise, more family-friendly homes.
Charlie Scherer, chief operating officer at Willmott Dixon's housing company said: "We're very proud of our role in building Orchard Village, which will offer a fantastic living environment to so many people."