The developer had to scale-back plans and abandon designs for two residential towers after objections from English Heritage and the Health and Safety Executive.
Wandsworth planners have now approved the redrawn development plan, which will deliver 661 homes and  include a 113m tall, 36-storey landmark residential tower designed by EPR architects, and 100,000 sq.ft. of retail and restaurant accommodation.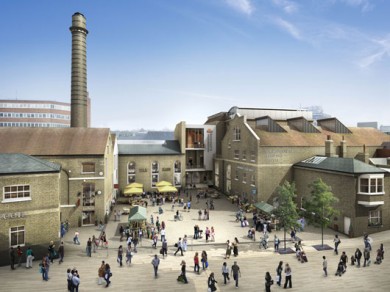 The site's historic buildings will be restored as a new micro-brewery and brewing museum.
It also includes significant works to the banks of the River Wandle which runs through the site to create 2.8 acres of public space.
Minerva has also agreed to pay around £16.5m in community infrastructure levy, which will go towards a redesign of the Wandsworth one-way-system.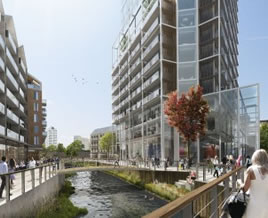 Tim Garnham, Joint Chief Executive of Minerva, said: "As well as regenerating a significant area at the heart of Wandsworth town centre, the plans will act as a catalyst for further local investment including the Council's plans to redesign of the gyratory which will see the majority of traffic removed from the town centre."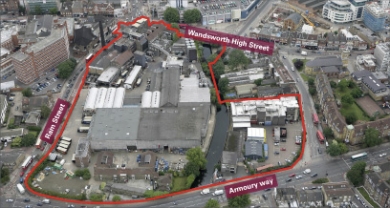 The derelict site in Wandsworth Town is situated on the banks of the river Wandle is home to the defunct Ram Brewery.