The proposed six-runway airport to be called London Britannia Airport would cost £47.3bn and be built within seven years, say its backers.
Details of the futuristic airport scheme were unveiled in the House of Lords last night by the Thames Estuary Research and Development Consortium.
Testrad said the island scheme avoided the problems of other land-based airport developments. Funding could be supplemented by development gain from the release of Heathrow airport said to be worth at least £47bn.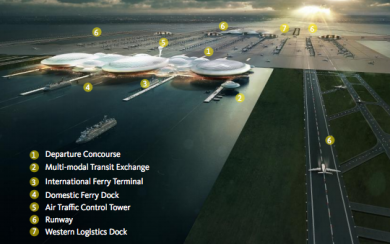 The proposed new airport would sit on a purpose-built island off the Isle of Sheppey in Kent, some 50 miles east of central London.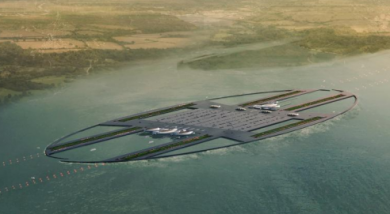 Runway configuration would allow three or four aircraft to operate at the same time, 24-hours-a-day in all weather conditions.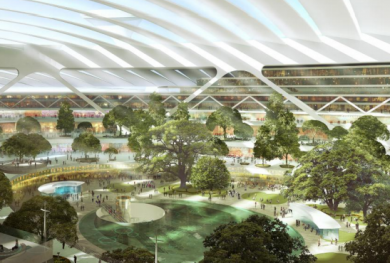 London Britannia would be connected to existing high speed lines, Crossrail and "an enhanced direct rail link to Waterloo", with travel time into the capital estimated at 30min.
A logistics centre would be constructed at Sheerness and the A249 would be upgraded to provide a new motorway connection.
An international ferry terminal and "logistics dock" would also be added.
Developed by architects Gensler, the airport proposal has the backing of London Mayor Boris Johnson and was previously dubbed "Boris Island".
Johnson said: "This is further welcome argument in favour of the feasibility of having a new hub airport in the Thames estuary.
"With so many options available for a multi-runway hub airport in a new location, it would be folly for the Airports Commission to give countenance to the prospect of expanding Heathrow, the most noise-polluting airport in Europe."