The site at Gallions Road in north east Charlton is being developed by LXB Retail Properties and is one of Ellmer's biggest jobs to date.
Ellmer is due to get work underway on the cleared site shortly to hand over the building project in March 2015.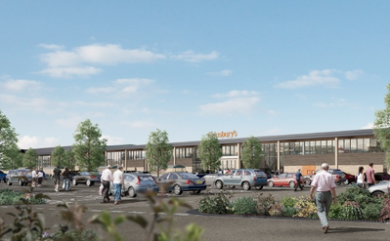 Pre-let agreements are in place with Sainsbury's for 120,000 sq ft, and Marks and Spencer for 80,000 sq ft.
As part of the deal, an LXB will buy an existing nearby Sainsbury's supermarket site, which is being earmarked for a major new IKEA store, expected to gain planning by the Spring.