The project is running on time and on budget, confirmed Crossrail, as it hosted David Cameron and London Mayor Boris Johnson at its Tottenham Court Road site in central London, 25 metres underground.
Johnson said: "There was a time when some said that building a huge tunnel deep below the streets of London was a mad plan that would do nothing for our economy.
"But as this awe-inspiring project hits its halfway point – we can see how wrong the naysayers were.
He added: "This project is not just good for London; it's good for the whole of Britain, responsible for 55,000 jobs across the country and showing that the UK can deliver on major infrastructure projects."
Up to 10,000 people are currently working on Crossrail, including over 280 apprentices, with the project at peak construction.
Seven 1,000 tonne tunnelling machines have bored over 29km of new 6.2m diameter tunnels under London with an eighth machine due to launch next month.
Major tunnelling for Crossrail is due to complete by the end of 2014.
A busy year underground – in pictures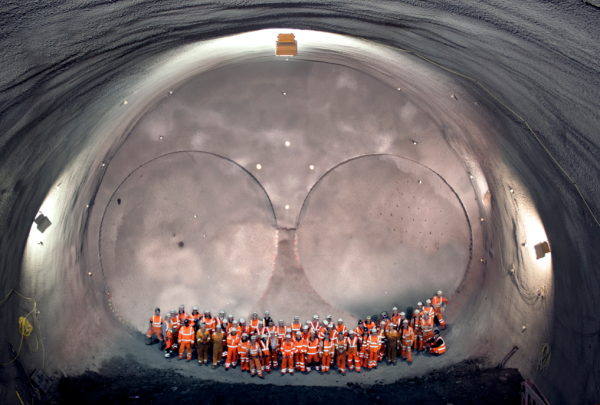 Stepney Green cavern 40 metres below ground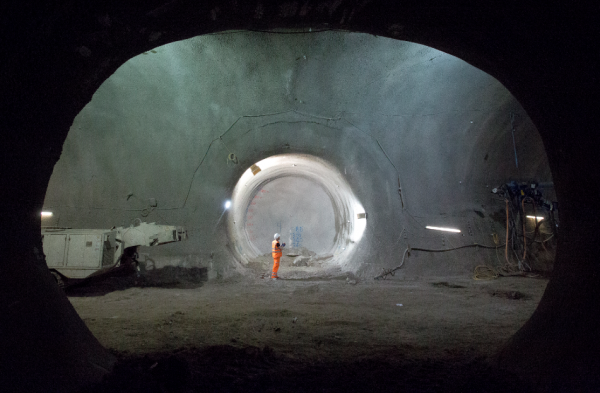 Hanover Square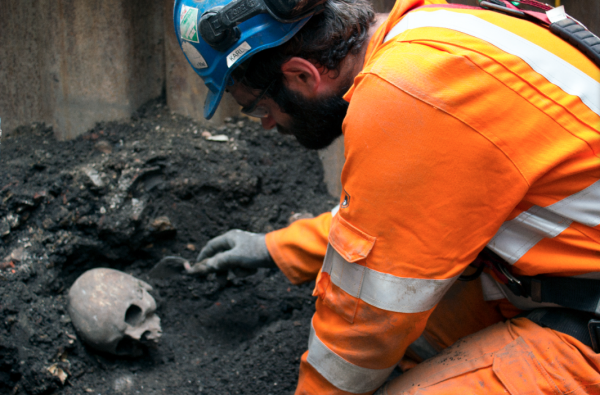 Archaeological finds at Broadgate ticket hall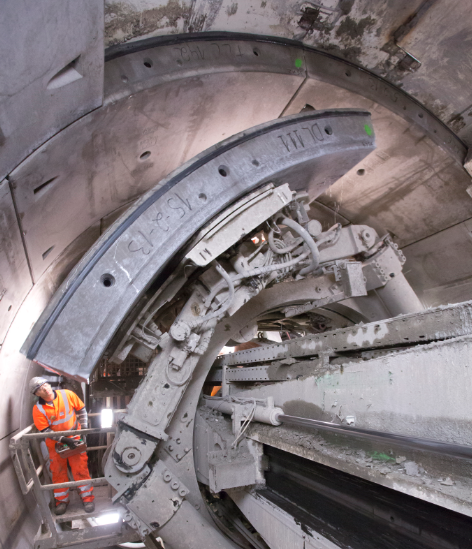 Concrete segment being installed in tunnel during construction of western tunnels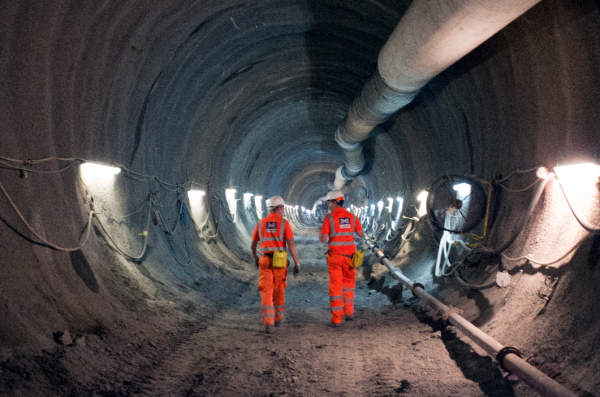 Finsbury Circus SCL tunnels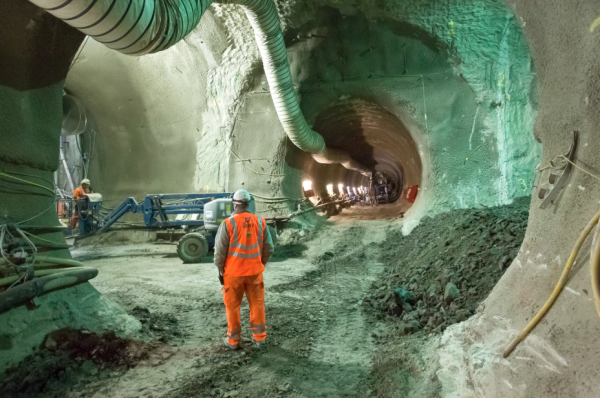 Whitechapel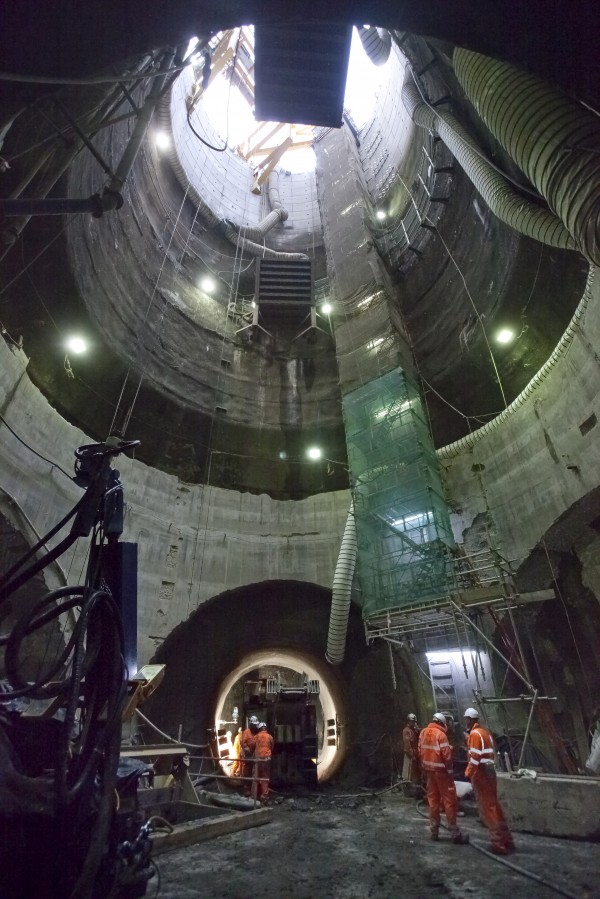 Finsbury Circus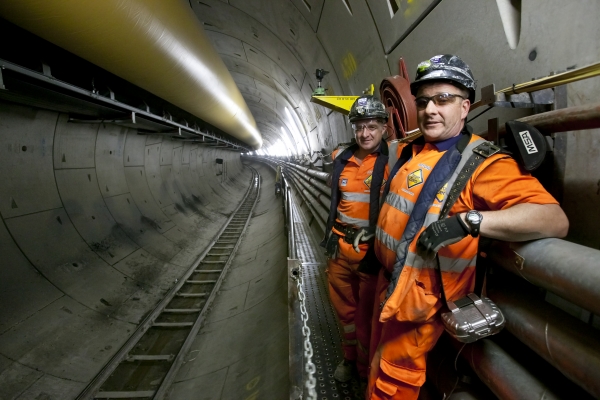 Western tunnel workers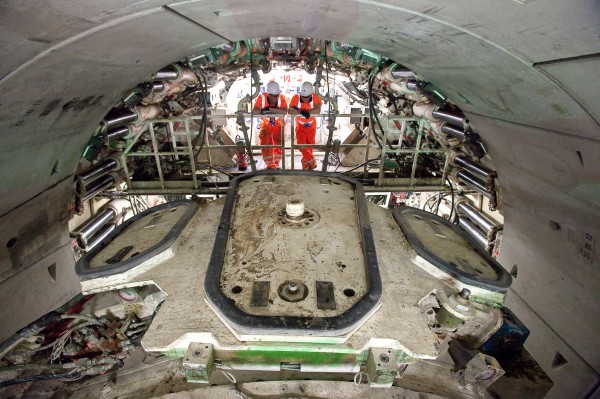 Pause for thought in western tunnel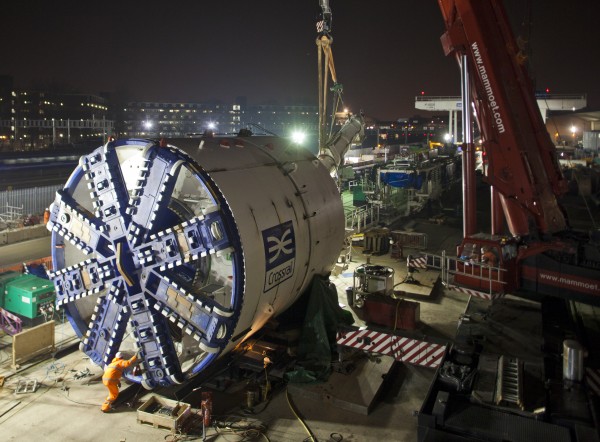 TBM cutterhead being installed at Westbourne Park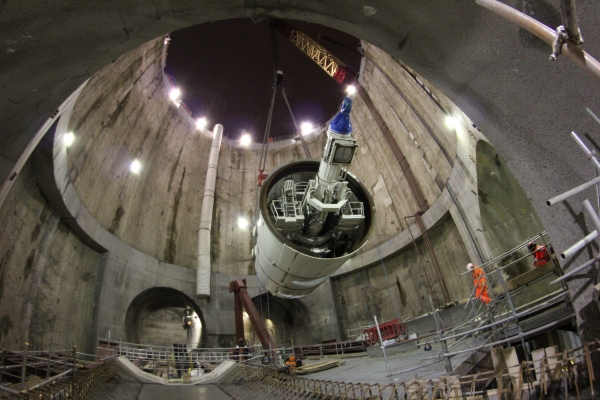 TBM Elizabeth lowered into main shaft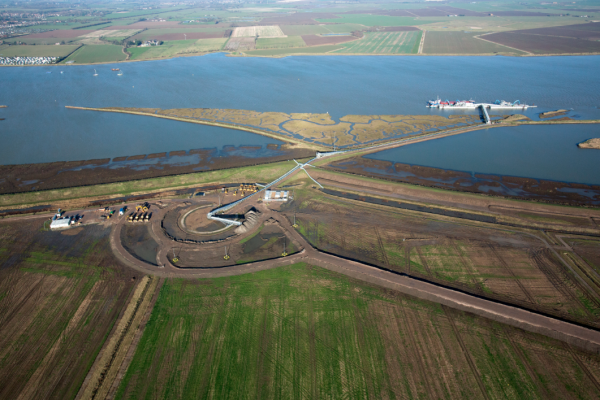 Wallasea Island new nature reserve in Essex, created from tunnel spoil
Andrew Wolstenholme OBE, Crossrail Chief Executive said: "Crossrail has now reached the halfway point and is being delivered on time and on budget. We are on track to deliver a world-class railway."
Future milestones
Structural completion and start of fit out of western tunnels in early 2014
Further tunnel boring machine breakthroughsduring construction of the eastern tunnels at Stepney Green cavern, then Whitechapel, Liverpool Street and Farringdon.
Completion of Canary Wharf station ticket hall, and the roof of Canary Wharf Group's over station development in early 2014
Network Rail to continue major surface workson the existing rail network including platform lengthening and construction of a new station at Abbey Wood
Crossrail rolling stock and depot contract to be awarded in spring 2014
Announcement of the Crossrail train operating concession in late 2014
Joint venture partners will be sought during 2014 for major above station property developments at Paddington Triangle, Tottenham Court Road (Dean Street), Farringdon East (Lindsey Street), Liverpool Street East, Woolwich and the Limmo Peninsula
Delivery and testing of trainsis scheduled to start in 2017 ready for the opening of the new Crossrail tunnels to passengers in late 2018