TfL owns the freehold to the exhibition centres known as Earls Court 1 & 2, and Capco is the current leaseholder of both sites.
The deal expected to be finalised and signed shortly gives Capco a 63% stake and TfL a 37% stake in the residential development phase.
Capco will act as development manager to enable integration with Sir Terry Farrell's Masterplan for the wider Earls Court and West Kensington Opportunity Area.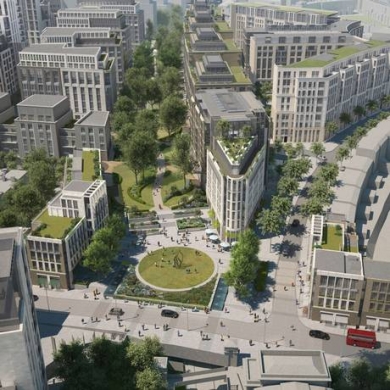 Sir Robert McAlpine and Keltbray have been instructed to develop detailed strategies for demolition and construction work.
Demolition of the art deco Earls Court concert and exhibition venue is expected to start next year with building work phased over 15 years.
The Earls Court Masterplan aims to create 7,500 homes, new health, cultural and community facilities as well as 23 acres of green space including the five acre Lost River Park.
It received planning consent from the London Borough of Hammersmith & Fulham and the Royal Borough of Kensington & Chelsea last November.
Graeme Craig, Director of Commercial Development at TfL, said: "The revenue generated from the development of Earls Court 1 and 2 will be reinvested back into the transport network to improve services for our customers.
"This joint venture reflects our new approach of retaining and investing in our assets, working with leading developers to deliver real long-term value for fare and taxpayers."