Intu's plans will integrate the two adjoining centres, creating a 1.4m sq ft retail and leisure complex, with a cinema and leisure centre and restaurant hub.
Its plan involves redeveloping Charter Place in Watford and substantially refurbishing Intu Watford, the existing centre.
Bidding for the main demolition and construction roles is now due to get underway at the start of July.
Enabling works will include the demolition of 37-57 and 67-69 High Street. Construction is then expected to start in May 2015, following a land assembly process, and run for 31 months to open in 2017.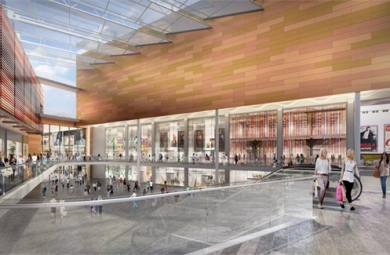 Construction programme
Phase 1 – Demolition works: May 2015 to November 2015
Phase 2 – Main Construction: Dec 2015 to Dec 2017
Phase 3 – Final Construction works : July 2017 to Dec 2017
Charlie Griffiths, senior asset manager for the scheme said that up to construction 650 jobs would be created.
He said: "The £100m investment across both shopping centres in Watford will completely transform the town's position in the UK retail rankings, placing it firmly in the top 20.
"The redevelopment will create the very best destination in North London to shop high quality brands and spend leisure time. Our plan is to bring more customers, from further, for longer."