Students from across the nation battled it out at Morris Site Machinery's Headquarters in Wolverhampton in a bid to win the prize.
The winning quartet of Callum Barnes, Amie Millo, Matthew Green and Adam Griffiths triumphed in the event which was supported by hire giant Speedy.
The winners created a Mark 1 Male Tank to commemorate this year's 100 year centenary for WW1.
The team received a one year dedicated training programme with Morris Site Machinery, a year's membership of The Welding Institute and an ArcGen Weldmaker 165PS2 worth £3,500.
Phil Winnington, Managing Director at Morris Site Machinery added: "The talent shown by today's students makes us proud to be British manufacturers."
Richard Denholm, Category Manager from Speedy, said: "This is the perfect competition for young people wanting to break into the industry and to build relationships with some of the UK's leading experts.
"The standard of entrants was very high and all the finalists rose to the challenge and produced some outstanding work."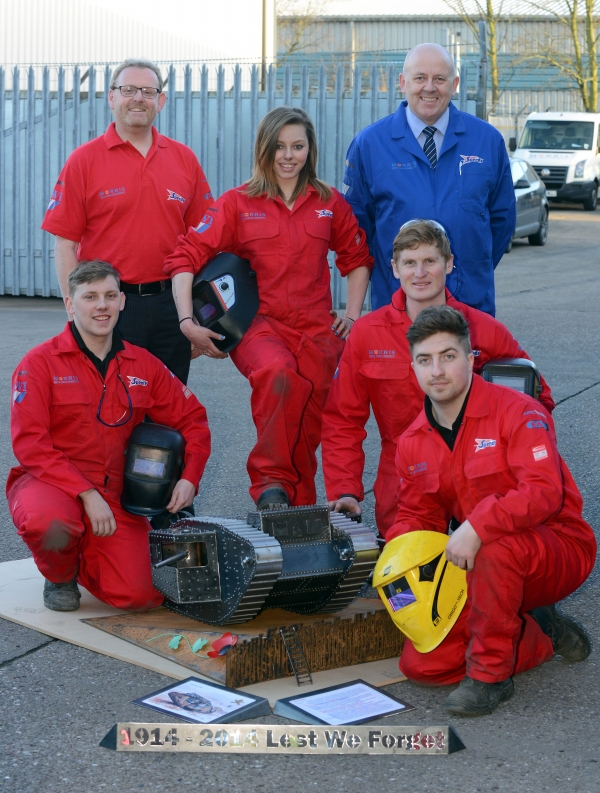 The winning team with Managing Director at Morris Site Machinery Phil Winnington (top left) and Richard Denholm, Category Manager at Speedy (top right)