The global steel giant plans to invest £10m in the Newport plant and open a design and engineering office in London to target major projects.
It has taken on Michael Treacy, former Graham Wood structural boss, to lead the new steelwork business.
He is joined by design director Gursharan Thind, previously international technical director at Severfield Rowen Group UK and techical director Geoff Badge from Emmett Fabrications.
AIC, which built the Kingdom Tower and Medina Airport, both in Saudi Arabia, said it initially will produce 18,000 tonnes of structural steel each year in the first phase of its plan.
Treacy, AIC Steel UK chief executive officer, said: "Having worked with a number of UK consultants on major projects, it was a natural progression to establish a presence here.
"There are a number of exciting opportunities in the UK market that we are proactively targeting."
He added: "We believe that "Made in Wales" is a strong manufacturing brand in export markets and we have a strong, award-winning senior team in place to help drive growth."
Wales biggest steelwork contractor Rowecord collapsed into administration last April with debts of £24m.
More than  430 staff lost their jobs although several former employees have already been recruited by AIC Steel.
One said: "It has been a stressful year, so I was delighted to be offered a role now that the site is under new management.
"It's very exciting to see the old place come back to life and it's great to be back," he added.
Who is AIC Steel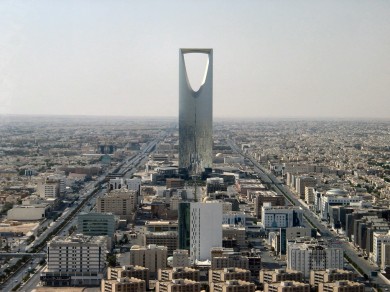 The designer, fabricator and erector of structural steel operates out of eight countries and a boasts a current global output of more than 300,000 tonnes per annum.
AIC Steel has been involved in some of the most iconic signature buildings around the world including the Kingdom Tower (above) and Al Faisaliah Towers in Riyadh and Medina Airport in Saudi Arabia.
It was set up in 1994, and now employs over 4,500 people, turning over more than $600m.
AIC mainly serves the petrochemical, power, and other industrial and commercial projects but also specialises in commercial projects, ranging from corporate headquarters to signature office buildings and airports.