Pickles has published a shortlist of 36 large-scale housing projects in line to receive a share of £850m of funding to get work going onsite.
The £850m is part of the government's £1 billion programme to build the infrastructure needed for large schemes containing more than 1,500 homes.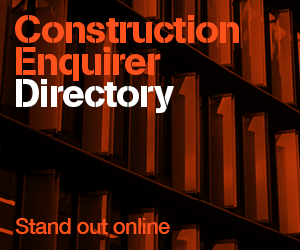 The money will go towards the building of road improvement, schools and parks to support the extra homes being planned.
The 36 projects will now go through a final rigorous due diligence process before receiving the funding.
The funding will be available between 2015 and 2020 and will be in the form of a long term loan.
Pickles said: "We are supporting locally-led development, and this £1 billion programme will help unlock or accelerate over 200,000 new homes across the country.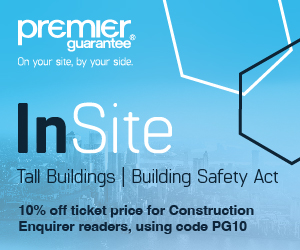 "This is part of our wider package of housing programmes to support home ownership, increase investment in the private rented sector and further increase house building."
The projects lined up for funding are:
the continued development of the Greenwich Peninsula in South East London, to help provide nearly 10,000 homes
the redevelopment of the former Rugby Radio Station site, to help provide 6,200 homes
the Monkton Heathfield development outside Taunton, to help provide 4,500 homes
the DN7 initiative in Doncaster, to help provide over 3,000 new homes
the Bishop Stortford North development in East Hertfordshire, to help to provide 2,200 homes
the New Lubbesthorpe development in Leicester, to provide over 4,000 homes
the development of North Wellingborough, to help provide 3,000 new homes
the redevelopment of Arborfield Garrison in Wokingham, to help provide 2,000 homes
the Langarth development in Truro, to help provide 1,500 homes
the Cheeseman's Green development in Ashford, to help provide 1,500 homes
the Dallington Grange development in Northampton, to help provide 3,400 homes
the development at Lawley Village in Telford, to help provide 2,500 homes
the Newcourt Urban Extension in Exeter, to help provide over 2,000 homes
the East Kettering development, to help provide 5,500 homes
the development at Hunts Grove in Gloucester, to help provide 1,750 homes
the Barwell development at Hinckley and Bosworth, to help provide 2,500 homes
the Branston Locks development in East Staffordshire, to help provide 2,500 homes
the development at the Festival Gardens site in Liverpool, to help provide over 1,500 homes
the Bath Riverside development, to help provide nearly 1,900 homes
the Colchester North Growth Area Urban Extension, to help provide 1,600 homes
the Weston Airfield development in North Somerset, to help provide over 2,500 homes
Ebbsfleet Valley, to help provide over 3,500 homes – this site forms 1 part of the larger area that the proposed Ebbsfleet Development Corporation would cover as part of the 15,000 home Ebbsfleet Garden City initiative
Overstone Leys development in Daventry, to help provide 2,000 homes
the North West Bicester development, to help provide over 5,500 homes
the Welborne development at Fareham, which will help provide 5,400 homes
the Middle Deepdale development at Scarborough, which will help provide 2,300 homes
the Thetford North development in Breckland, to help provide 5,000 homes
Acton Gardens in Ealing, to help provide over 2,500 homes
the Lincolnshire Lakes development in Scunthorpe, to help provide 3,500 homes
the Whitfield development in Dover, to help provide over 5,700 homes
the Beaulieu development in Chelmsford, to help provide 3,600 homes
the Bela Priors Hall development in Corby, to help provide nearly 3,000 homes
the Alphington development near Exeter, to help provide 1,500 homes
the Wood Wharf development in London, to help provide over 3,000 homes
the West Witney development in Oxfordshire, to help provide 1,500 homes