The Atkins-designed scheme for the Easter Bush Campus will provide veterinary students and university staff with specialist research facilities, as well as teaching laboratories, offices and an exhibition space. Work is expected to start on site in February 2015, with completion scheduled for 2016.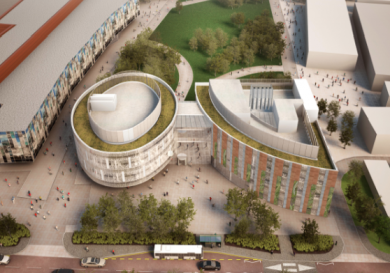 Atkins' UK design director Philip Watson said the project was conceived as part of a wider masterplan and would comprise two distinct elements arranged around a central atrium space, allowing for future expansion.
In addition to the innovation centre and campus hub, Atkins is also designing a £12m Energy Centre and its Advanced Computing Facility.
Atkins was also recently appointed as architects for The University of Northampton's new £330m Waterside Campus.