A stock exchange statement said Adam had stood down by mutual agreement this morning with immediate effect.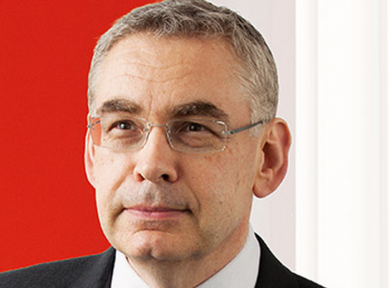 Steve Marshall, (above) executive chairman of Balfour Beatty, joined Wincanton back in 2011 as a non-executive chairman.
Carillion's Adam is a newcomer by comparison joining in June, around six weeks before Carillion and Balfour Beatty went public about merger talks.
At the time, as chairman of Wincanton, Marshall welcomed Adam to the board, as an experienced group finance director and audit committee chair.
Both Marshall and Adam were key players in the talks, which finally ended in a slanging match and bust-up over Balfour Beatty's best prospects.
Under the original plans Marshall was expected to remain chairman and Adam take a financial director role at the merged business.