Titan Investors plans to build the 17-storey speculative office scheme at 24 Mount Street, within the St Peter's Square civic quarter.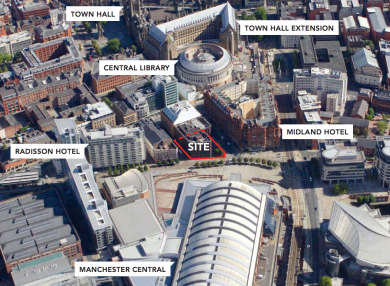 The plans for the Assembly building designed by Eric Parry Architects and structural engineer Arup, will see modern high-rise next clad in white glazed brick.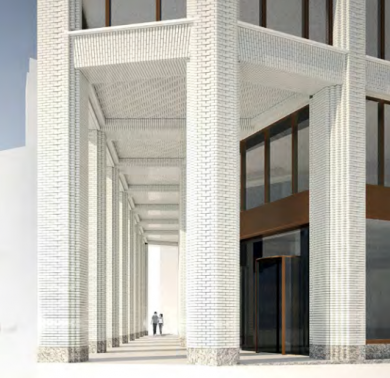 The five-storey 1970s London Scottish House,next to the Midland Hotel, and opposite the Manchester Conference Centre will be demolished to make way for the building.
Client Manchester Mount Street POS is based at 13-14 Bond Street in London, with Platform acting as project manager and Gardiner & Theobald the cost consultants.