Already the concrete supply industry was operating at full capacity before Professional Concrete Pumping abruptly stopped trading yesterday.
Its major rival and now the biggest supplier Camfaud has warned of an industry-wide shortage of machines to cope with extra demand from former Professional customers.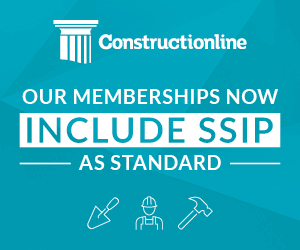 A spokesman for the firm said: "Due to recent developments in the concrete pump hire industry, we are receiving an exceptionally high number of telephone calls at present.
"Please bear with us at this difficult time and be assured that we will answer your calls as quickly and efficiently as we can."
Camfaud said it had increased the size of its fleet of pumps over the past four years to try to balance demand supply and it was currently preparing a new Putzmeister M36 to enter service.
The company added: "That said, we imagine that there will be a shortfall of concrete pump availability, at least for the foreseeable future."
It said that existing customers would be given priority over new contractors.
Another concrete pump firm said: "What contractors have to realise is a fleet of 60 pumps has been taken off the road overnight, just as the industry was struggling to cope with existing demand"
The warning of supply bottlenecks came as it emerged the former Pochin concrete pumping business collapsed as a result of over trading.
An employee told the Enquirer: "We were working at full tilt and quoting two week delivery in the regions let alone the south east."
He added: "Basically we had a lot of 60 and 90-day accounts, but we were having to pay costs like diesel up front."
He said that Professional had sold off many of the pumps its owned to help finance growth and most machines were being operated on lease.
"They are all going to be picked up today"
It is understood that Professional's problems deepened after it was hit with a big VAT bill. The business had been put for for sale, but rivals were only interested in buying parts of the firm.
More than 100 staff were told yesterday that Professional had reached the end of the line and they would be paid until Monday.