Urban regeneration specialist Muse, which is developing the hotel, office and retail project, said preparations could now begin for a early New Year start.
The project will create 300 construction jobs during the construction phase.
Marischal Square plans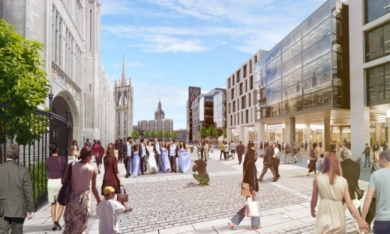 • 175,000 sq ft of offices with 250 associated car spaces
• 125-bed four-star hotel
• 14,500 sq ft of civic space in front of  Provost Skene's House
• 42,900 sq ft  of civic space on Broad Street between Marischal College and the Marischal Square site
• Full pedestrianisation part of Broad Street
• A mixture of granite and glass in the elevations
Muse Developments' regional director for Scotland, Stephen Turner, said: "This decision can be the catalyst for further development of the city centre and the further enhancement of Aberdeen's position as a key business and leisure destination in the UK."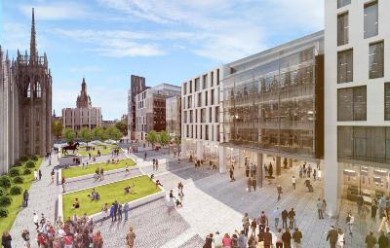 The Marischal Square funding agreement with Aviva Investors will see Aberdeen City Council lease the development and receive the rental profits for 35 years, after which time the site and development will transfer into Council ownership. Muse and Aviva Investors were advised throughout by CBRE.