Several major project wins swelled the construction order book to nearly double that of 2013.
But the firm said: "We continue to prioritise risk management and margin protection in an improving market.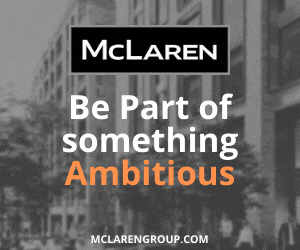 "Margins continue to be constrained due to the completion of historical projects."
Nearly all projected revenue for the current financial year has been secured with 72% for the year 30 June 2016.
Greg Fitzgerald, Executive Chairman, said: " Following the acquisition of Miller Construction in July 2014 our enlarged construction business is benefiting from an improving market."
He said that the enlarged business was benefiting from high quality clients and diverse future revenues with 21% of order book in the regulated sector, 59% in public and 20% in private.
"We remain confident in the delivery of our strategy of strong and disciplined growth across all of our businesses."
He added: "Housing market conditions remain good with growth having moderated to a more normal and sustainable level, and we are optimistic about the prospects for a number of recent and forthcoming sales outlets.
"Our Partnerships business continues to see exceptional prospects for both contracting and development in the affordable market. "