Vinci Construction has also got an early foot in the door working in partnership with Arcadis Hyder, responsible for detailing engineering and technical aspects of the £20bn project to link south west and north east London.
The central section of the scheme requires 36 km of new railway line, the majority in tunnel, 13 underground stations and two over ground stations.
There will be major new connections to the existing rail networks National Rail and London Underground at Euston, Tottenham Court Road and Victoria.
Each of the four consultant teams have been commissioned to offer specialised advice on different elements of the scheme.
Crossrail 2 consultant teams
Arcadis Hyder (in partnership with Weston Williamson, Vinci Construction, Interfleet and First Class Partnerships and Dr Sauer & Partners) – engineering/technical aspects
CH2MHill / Atkins (CAST) – strategic modelling, route development; planning, appraisal and evaluation
MTEW (Mott MacDonald Ltd, Temple Group, ERM, and WSP ) – environment and sustainability
AECOM, Weston Williamson, and Turkington Martin – town planning, economic development, socio-economic and urban design.
The consultants chosen formed part of TfL's engineering and project management framework and were selected following a competitive tendering process.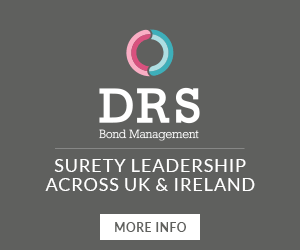 Mayor of London, Boris Johnson, said: "There is now real momentum behind Crossrail 2 and a growing sense that we can get it off the drawing board.
"We're seeing strong recognition from the business community that this project could have major benefits for London, helping to boost rail capacity and the creation of new jobs and homes in the capital and beyond."
TfL managing director for planning Michèle Dix will soon be taking up the post of managing director of Crossrail 2 to work with Daniel Moylan, the Mayor's advisor on the project.
She said: "The appointment of these four major consultancies is another important step in taking Crossrail 2 forward. They will work with us to help make the case for Crossrail 2 and prepare more detailed proposals for public consultation later in the summer."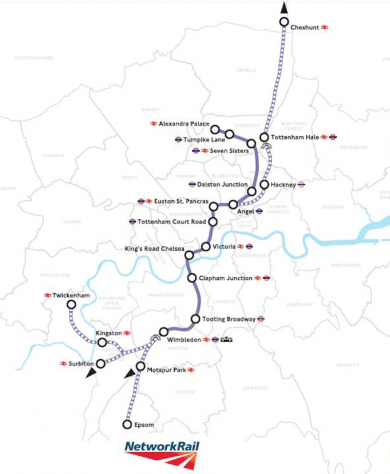 The Crossrail 2 route is designed to address capacity constraints and also unlock large areas of outer London and beyond, including the Upper Lea Valley, for sustainable new homes, supporting up to 200,000 new homes along the route.
The new rail line would create additional capacity and quicker journeys, transporting up to 90,000 people in the morning peak, and relieve congestion across the existing rail network including at Waterloo by diverting services into a new tunnel under London.
Crossrail 2 is being developed jointly by TfL and Network Rail.