His 'Build to Last' business transformation programme will initially concentrate on cash-generation, tighter financial controls and cost-cutting.
Quinn said: "The group's recent trading makes it imperative to gain early momentum in our transformation plans.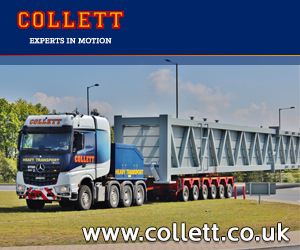 "While further challenges remain, there are clear opportunities to achieve improvements in cash generation and profitability in the near term.
"Balfour Beatty has great strengths across its portfolio – not least in its investments division, where recent transactions underline the ongoing ability of this business to create value.
"I continue to believe all our operations should achieve industry-standard performance against what appears to be a beneficial market environment."
He added: "Longer term, we will shape a group with leadership in key markets, driving best-in-class performance from a platform of strong capability, leaner processes and robust execution."
Quinn said several steps have already been taken across the UK and the US.
This includes establishing a Build to Last programme office tracking UK and US workstreams.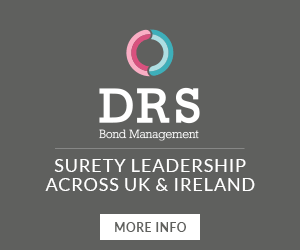 New appointments are being rolled out among the senior leadership team in targeted areas, including IT, commercial and project execution and business process re-engineering.
Chris Billimore has joined Balfour as chief information officer and Alan Horden has joined to head up business process re-engineering. Both previously worked with QinetiQ, where Quinn was formerly CEO.
Management will now work on reducing reporting layers and improving efficiency to strip out costs.
A statement this morning said the changes were still subject to consultation and would not impact front line delivery.
Senior management incentives are being brought into line with key programme targets.
Quinn aims to drive cash generation through a planning and training push at project level in both the UK and the US.
Balfour will also review procurement and its suppliers and subcontractors to deliver major savings down the supply chain.
Build to Last plan
In its initial phase, Build to Last will target four areas to deliver cost-cutting, business streamlining and cash generation.
Lean – Deliver rapid performance improvement by strengthening financial controls and transparency and simplifying the organisation with detailed indirect cost reduction plans, plus the launch of the My Contribution productivity initiative. This will see good grassroots ideas for business improvements backed by Balfour
(metric: operating profit and operating cash generation)
Expert – Ensure the attraction, retention and development of key employees and sub-contractors by investing in training and talent to enhance engineering, project management and delivery capability
(metric: engagement survey)
Trusted – Strengthen the successful execution of projects and services through disciplined stage-gated bidding, contracting and risk review processes
(metric: customer satisfaction)
Safe – Prioritise safety at all levels and for all employees, sub-contractors, customers and communities
(metric: zero harm).
Further details on the programme and an update on progress will be provided at the group's preliminary results on 25 March.