The firm admitted this morning that building costs and labour supply shortages were biting although strong house price growth in the region continued to outstrip cost inflation.
Despite these pressures, Bovis Homes managed to sell a record 3,635 homes in 2014, 29% higher than in the previous year, with the average sale price up 11% to £216,600.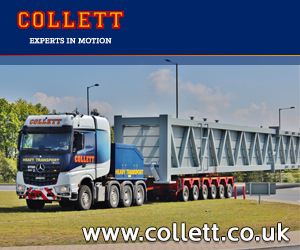 This helped to deliver a 69% rise in annual profits to £133.5m on turnover up 46% to £809m.
Improving activity levels and higher sales prices in the new homes market has led to increasing construction costs, with the main driver being subcontract labour.
Bovis Homes' average construction cost for legal completions rose 12% last year, compared with an increase in private sales prices of 14%.
The group estimated the market driven element of this build cost increase was around 7% with the balance coming from increasing size of its average home, specification improvements and the ongoing impact of switching the mix of homes to the south of England where subcontractor rates are higher.
Bovis admitted shortages of subcontract labour had presented challenges as it attempted to ramp up production during the last eighteen months.
Resulting production delays had an adverse effect on the customer experience leading to the group's internal "recommend a friend" score reducing to 82% in 2014 from 90% in 2013.
David Ritchie, chief executive, said that actions had been put in place to improve performance in the year ahead.
During the year Bovis also added 7,300 plots on 42 sites to the consented land bank at a cost of £340m (2013: 3,737 plots on 27 sites at a cost of £225m).
The consented land bank now represents five years supply at 2014 legal completion volume, amounting to 18,062 plots, 23% up of the previous year.
Ritchie, chief executive, said: "We laid out our strategic ambitions for the group.  This plan envisages the business, in a stable housing market, delivering sustainable growth over the next few years to annual volumes of between 5,000 and 6,000 new homes.
"We are on track to deliver this strategic plan, supported by record land investment in 2014 at the right point in the cycle."