Announcing steady annual underlying group profits at £217m this morning, the firm said that it continued to benefit from low bid costs from the early decision to be more selective about tendering.
As workloads improved strongly, UK construction margins slipped back to 3.8% in 2014, with the firm predicting they would settle at 2.5%-3% next year.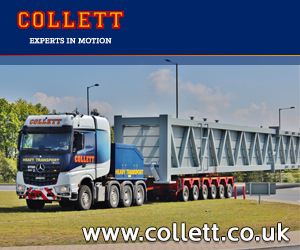 Across the group turnover remained flat at £4.1bn, with contracting in the UK offsetting a fall in Canada to contribute £900m.
The firm said a series of big contract and framework wins in the UK had set the business up for several years ahead.
These included joint venture success on the Aberdeen Western Peripheral Route and the Midlands Priority Schools Programme, both with a total construction value of
£315m for Carillion.
Carillion also achieved financial close on the Sunderland Regeneration Programme, potentially worth up to £800m over 20 years.
Its support services division, which now accounts for more than half of group profits and turnover, also had a strong year with probable orders up from £1.9bn to £2.9bn, after securing five framework deals for the MoD on the Next Generation Estate Contracts.
Across the group, Carillion has secured 85% of this year's targeted workload, with framework contracts also offering a possible extra £2bn of work pipeline.
Stronger cash inflows over 2014 saw net borrowing fall from £215m to £177m.
Carillion chairman, Philip Green, said: "In 2014, our markets remained challenging and we continued to be very selective in choosing the contracts for which we bid in order to maintain margin discipline, which continues to be a key element of our strategy.
"Therefore, with strong cash flow, a high-quality order book, record revenue visibility and a growing pipeline of contract opportunities, we continue to believe the Group is well positioned to make progress over the medium term."