Chief executive Andrew Davies said the "solid performance" in a recovering market underlined his belief that the group had the capability to double in size to £2bn turnover.
The group delivered pre-tax profits of £22.6m, marginally up on the previous year, from turnover up 13% to £1.05bn.
Wates Group's order book jumped 21% to £3bn even with a regime of disciplined selective bidding creating a platform for continued investment in strategic growth.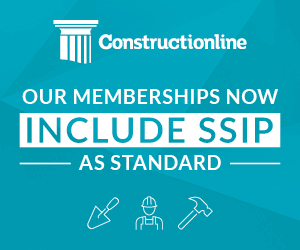 Davies refused to comment about talks with Shepherd Group, which the Enquirer understands involves a possible bid for Shepherd Construction, M&E arm Shepherd Engineering Services and the FM business.
But the building group appears to have ruled out any immediate move into infrastructure following a probing review of the market opportunities last year, describing it now as a strategic option.
Davies said Wates aimed to build on last year's business investment of £30m with similar or equivalent amounts this year.
"We are looking at capability-based acquisitions, we are investing in our BIM and design expertise and building services capabilities as well as the development business."
Trading division turnover
Construction: up 22% to £492m
Living Space: up 12% to £391m
Interior and Retail: down 7% to £102m
Development: down 17% to £55m
Needspace?: flat at £2.1m
Across the group, the business delivered an operating margin of 2.3% with the construction division maintaining a margin of 1.5% on work split evenly around Government and private commercial. Construction profits, including Living Space and Interior and retail, slipped back to £15m from £16.5m in 2013 on turnover of £976m.
Last November, Wates completed the acquisition of the housing maintenance specialist Purchase Group, which employs 130 staff operating in the Midlands, Wales and the North.
The retail and interiors division this year will concentrate on long-term client partnerships with national clients.
A group-wide focus on cash management and planning helped to generate £23.3m over the year.
After strong business investment year-end cash was down slightly from £103m in 2013 to £87m.