The choosen partner will help to manage and co-ordinate design and support management of the major ECI contract programme for civils work packages worth up to £500m.
HS2 is budgeting up to £300m in fees to advise on engineering delivery over a 10-year contract period.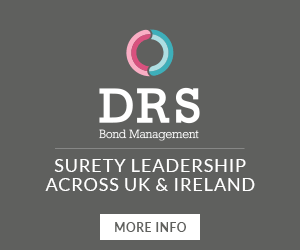 Firms have until 24 April to express an interest with shortlisted contenders invited to bid in October.
The railway promoter is also starting the hunt for firms to take on five lots of professional services consultancy for phase two of the project north of Birmingham.
These also promise bumper fees with £75m-£150m expected to be shared by a handful of firms over four years.
One year ago, AECOM won work to develop concept designs for the west leg of the route, from Birmingham to Manchester, while Mott MacDonald secured the east leg of the route, from Birmingham to Leeds.
Consultant joint venture Temple/RSK picked up the early environmental services for both legs of the route.
Unlike HS2 phase one, which saw several consultants picked for each lot like civil engineering, the work will be handed to just one consultant on each lot for the most part.
Firms can express and interest on the web portal.
Professional services for phase 2
Lot 1 Civil engineering and structural design services (single party contract)
Lot 2  Environmental services (single party contract)
Lot 3 Railway systems application design services (single party framework)
Lot 4 Site access, land referencing and land owner engagement services (multi party framework)
Lot 5 Overall Programme Management & Co-ordination (single party contract)
Contact Jasmin Banks-Lee, tel: 02079446876, email: hs2procurement@hs2.org.uk